Miranda Lambert Speaks Candidly About Blake Shelton Divorce; Asks For Support Rather Than 'All The Opinions'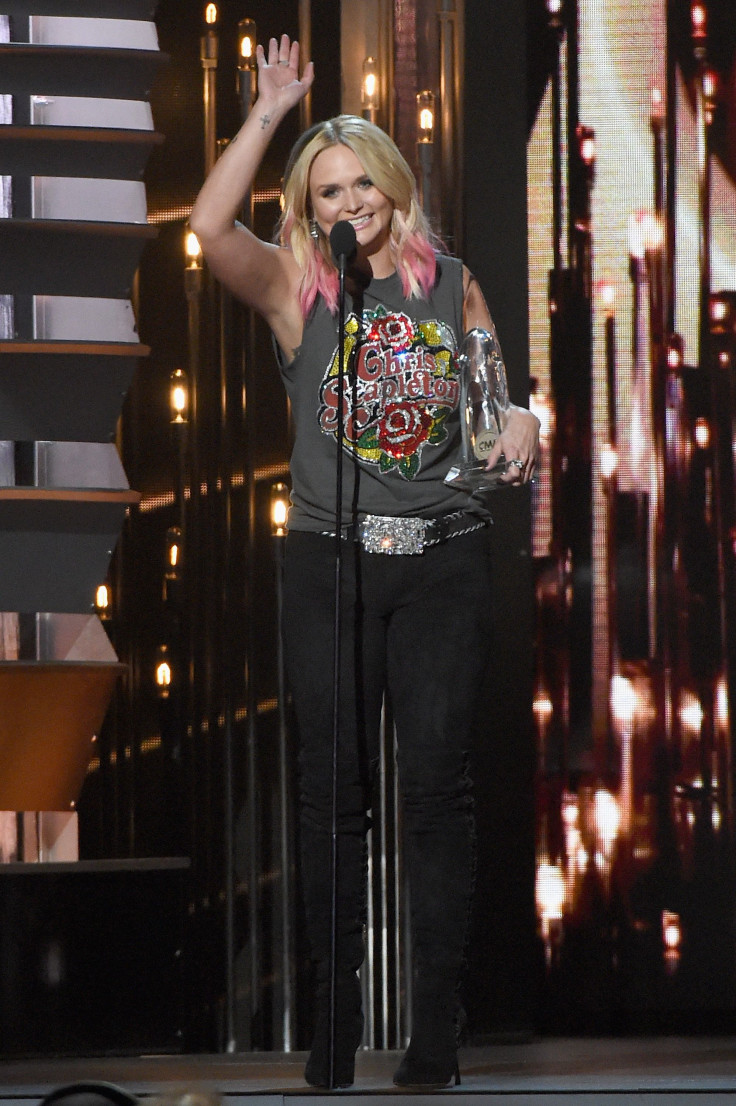 Miranda Lambert is finally ready to talk about her divorce from Blake Shelton -- and she's not holding anything back. The couple split in July after four years of marriage. Both country stars have addressed the split to some extent, but none have been more raw and honest than the "Over You" singer's most recent interview.
Lambert, 32, told Cosmopolitan magazine (via Page Six) that while many hold her and Shelton, 39, on a pedestal, they are just "real people with real lives and real s--t." She added that they are both very truthful individuals and have been able to come to terms with their situation. Lambert told the magazine they have accepted their divorce and are each trying hard to get passed it. The country songstress, who recently won the Female Vocalist of the Year Award at the 2015 Country Music Association Awards, went on to say that she was tired of hearing the opinions of outsiders. Instead, she asked that they provide her and Shelton with love and support and avoid leaning toward one side or the other.
"We're both very honest. This is what it is now and we're moving forward," she said. "We don't need all the opinions. We just need y'all to be supportive, and nobody pick a side -- because there ain't no side."
Lambert's interview was released amid reports that she would like to remain friendly with Shelton. An insider recently told Hollywood Life that she has made the effort to be cordial to Shelton, but he is reportedly "so enamored with Gwen" that he has no time to maintain the friendship. According to the site's source, Lambert is struggling as her ex-husband moves on with Gwen Stefani, his "The Voice" co-star. Their relationship post-divorce is said to be "surface" level.
While she would like to continue to be friendly with her ex-husband, recent reports claim Lambert is looking for love. She is said to be dating casually, though she has yet to be linked to any men. Insiders told E! Online that although she's back in the dating pool she's fully "enjoying single life." Lambert is reportedly focused on herself and "taking things slow."
© Copyright IBTimes 2023. All rights reserved.