Blaze Bernstein Update: Samuel Woodward Was Linked To Neo-Nazi Group, Report Says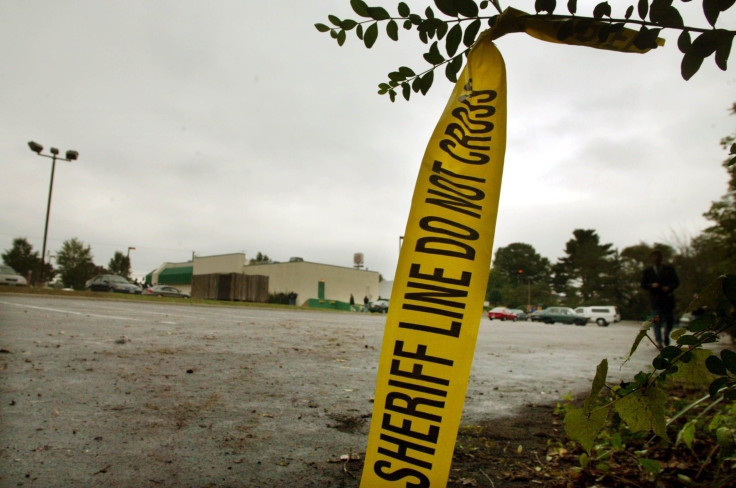 The man charged in the death of University of Pennsylvania student Blaze Bernstein reportedly belonged to a neo-Nazi group, a report published by ProPublica, a nonprofit investigative news agency, said. Samuel Woodward, 20, was charged with felony murder.
Three people who knew Woodward said he was part of extremist group Atomwaffen Division and referred to himself as a Nazi on social media posts and chats. The article, published Friday, identified two of its three sources as Woodward's friends and the other as a former member of Atomwaffen Division.
The former member of Atomwaffen Division — described as an armed fascist organization — told ProPublica that Woodward was part of a training camp where he was taught how to use firearms and received training in hand-to-hand combat.
Prosecutors allege Woodward killed Bernstein, 19, with a knife early this month and buried his body in the California park where it was later found. Bernstein's body was found Jan. 9 with more than 20 stab wounds. The exact time and location of Bernstein's death were not clear, authorities have said. Woodward is set to appear in court on Feb. 2 and has yet to enter a plea.
​Authorities arrested Woodward after they found DNA linking him to the crime scene. Woodward was reportedly the last person to see Bernstein alive and drove him to the park the night he went missing. Authorities are yet to determine a possible motive in the killing, and are also looking into the case as a possible hate crime.
Woodward reportedly told police Bernstein tried to kiss him the night they went to the park and said he tried to push him away. After Woodward's arrest, Bernstein's parents said they believed their son's death may have been a hate crime.
"Our son was a beautiful gentle soul who we loved more than anything," Bernstein's parents said in a statement. "We were proud of everything he did and who he was. He had nothing to hide. We are in solidarity with our son and the LGBTQ community. If it is determined that this was a hate crime, we will cry not only for our son, but for the LGBTQ people everywhere that live in fear or who have been victims of hate crime."
Bernstein's mother, Jeanne Pepper Bernstein, told the Los Angeles Times this month that she was worried about her son's safety for some years.
"I'm concerned about the fact that he is Jewish. I'm concerned with the fact that he is gay or the fact that he is small," she said. "I was concerned for his safety always. I was concerned sending him out into the big world. But at some point you have to let go and they leave the nest and fly. I couldn't protect him from everything."
© Copyright IBTimes 2023. All rights reserved.