'Blindspot' Season 2 Spoilers: Is There Still Hope For Jane Doe, Kurt Weller In Episode 12? [RECAP]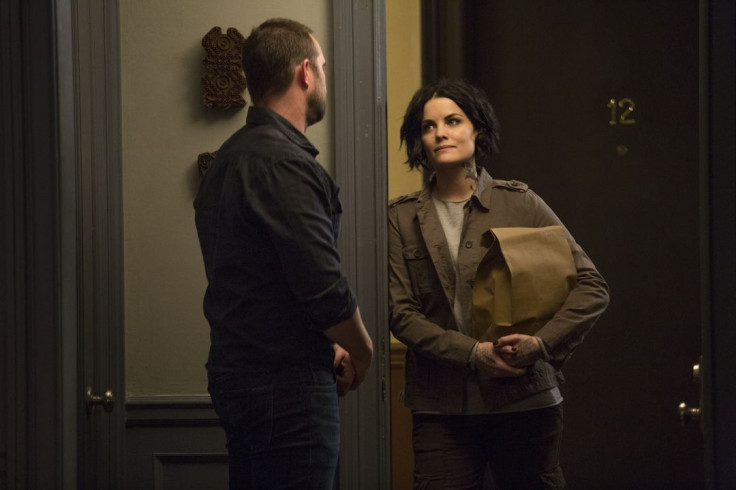 "Blindspot" Season 2, episode 12 saw Jane Doe (Jaimie Alexander), Kurt Weller (Sullivan Stapleton) and the rest of their team still figuring out a way to put an end to Sandstorm.
But other than this overarching theme that will most likely be part of the rest of the season, Jane and Weller finally got the chance to connect with each other on a personal level. Many things happened in "Devil Never Even Lived," but the minute everything started falling apart in Weller's life, Jane was there to give him support. Weller told Jane that Allie (Trieste Kelly Dunn) will move back to Colorado with their baby, which means he will have less chances to spend with his kid. Weller's girlfriend, Nas (Archie Panjabi), also broke up with him after she realized that their relationship was making it hard for them to focus on their work.
Jane also dealt with her own personal issues. She wanted to protect her brother, Roman (Luke Mitchell) and to make him be more involved with the FBI's mission. However, this wasn't an easy task because no one really trusted Roman. The latter didn't even trust Jane, and his amnesia wasn't helping.
But towards the end of the episode, Jane and Weller set all of their problems aside and spent time with each other at his home. Jane brought cold beer and kept her friend company. While there, she flipped through the pages of Weller's yearbook, only to find Shepherd watching the latter while he plays basketball. When Jane then asked Weller if he knew who the woman in the picture was, Weller told her that he remembers Shepherd.
This shocking revelation will another issue to address in the upcoming episodes of "Blindspot" Season 2. "Blindspot" Season 2 airs Wednesdays at 8 p.m. EST on NBC.
© Copyright IBTimes 2023. All rights reserved.