'Blindspot' Season 2 Spoilers: Will Luke Mitchell's Roman Be Killed Off In The Finale?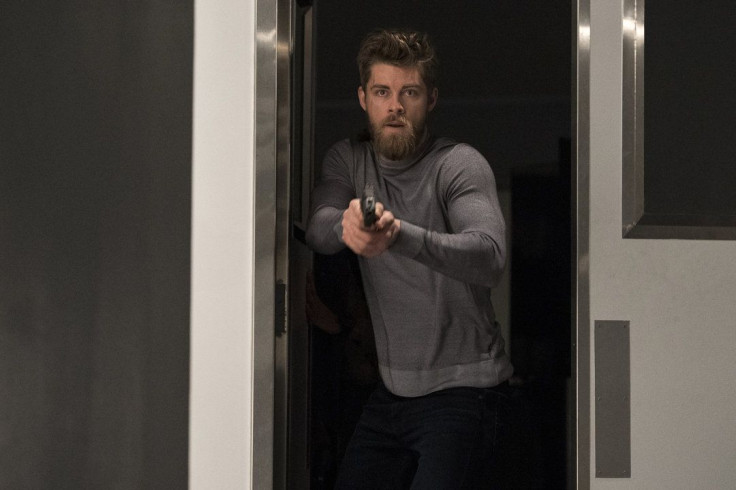 "Blindspot" Season 2 recently saw Roman (Luke Mitchell) finding out the truth about Jane Doe (Jaimie Alexander).
Several years ago, Roman and Jane worked for Shepherd (Michelle Hurd). But Jane decided to strip Roman of all his memories of this experience, so he will no longer remember what happened to them. Unfortunately in "Blindspot" Season 2, episode 20, Roman finally remembered that it was Jane who stopped him from recalling anything about his past. In the final scene, Roman grabbed a knife from the kitchen and attempted to stab Jane.
Read: Why was Zapata arrested in "Blindspot" Season 2?
On Wednesday night's episode, Jane's fate will be revealed. Since she's the lead character in the hit NBC series, it's unlikely that Roman will actually succeed in killing her. But one big question being asked by fans is whether or not Jane will defend herself during the altercation by killing Roman.
Fortunately, in an interview with Entertainment Weekly, Alexander confirmed that Roman will not be killed off. Mitchell will still be part of the upcoming episodes of "Blindspot" Season 2. According to Alexander, she asked executive producer Martin Gero about Roman's fate. "He said Roman will be around, but he just may not be what he seems. I was like, 'Cool, as long as he's here for a while.' He's like, 'He's here for a while.' 'Good. You're taking everybody I like!'" she joked.
Meanwhile, the penultimate episode for "Blindspot" Season 2 will air on Wednesday, May 10 at 10 p.m. EST on NBC. "Mom" will see Weller's (Sullivan Stapleton) team cracking a member of Sandstorm. This will result in the team reaching a huge breakthrough in uncovering Phase Two of their investigation.
In an interview with TV Guide, EP Gero said that Phase Two will play a crucial part in the final four episodes of the series. "These final four episodes of the season really almost play out as one giant finale. These episodes are super huge and have pretty big twists. But yeah, Phase 2 will play out over these next four episodes. I've always said we make these seasons like they're books in a series of novels you really like, so each season has a really great beginning, middle and end. And the end of this season is enormous, questions you've had since episode 1 will be answered," he explained.
The finale episode of "Blindspot" Season 2 will air on May 17. "Lepers Repel" will see the return of Hurd's Shepherd. She, Weller, Jane and Roman will get into a bloody fight in "Blindspot" Season 2, episode 22.
In other news, there's only two more weeks before the finale, but NBC still hasn't made a decision regarding the fate of "Blindspot." It is still unclear whether or not the series will be renewed for a third season. After all, the per-episode ratings in Season 2 dropped tremendously compared to Season 1. Back then, "Blindspot" had been renewed for Season 2 after only a few episodes of the first season were released on the network. At the time, Variety dubbed "Blindspot" as the "no. 1 new show this fall."
Jennifer Salke, president of NBC entertainment, also released a statement expressing their excitement over the renewal last year, saying: "We are over the moon with the success of 'Blindspot' and want to thank our producers and amazing cast for creating one of the most riveting shows on television."
© Copyright IBTimes 2023. All rights reserved.