Blockchain Can Protect Privacy During Coronavirus Crisis
Citizens the world over typically demand their governments to respond to catastrophes by reaching out and helping people when they are most in need. The coronavirus pandemic is no different -- and political leaders know they must step up. But when institutions stretch out a hand, should we blindly accept the way governments take so much new control over our lives in exchange for their help?
It is clear there must be some restrictions on normal life to fight a pandemic. But we risk the crisis response becoming an overreach and imposing limits on personal freedoms that could last long after this virus is defeated.
How much privacy are we willing to sacrifice to protect populations from the virus? In Israel, the government has authorized its security service to track mobile-phone location-data of people suspected to have coronavirus using techniques originally deployed for anti-terrorism surveillance. China took advantage of facial-recognition systems to trace people's movements in its anti-virus fight. And the United States is engaging in public-private partnerships with the likes of Palantir, a data-scraping company known for its predictive policing tools.
These emergency measures risk normalizing monitoring mechanisms in much the same way that the September 11 terrorism attacks triggered legislation enabling broad spying on citizens. This ostensibly temporary legislation remains largely unchecked almost two decades later.
But just as technology empowers governments to ratchet up their surveillance, so technology can unleash opportunities to protect people's privacy -- and help keep them safe. The solution lies with blockchain, a decentralized technology offering data sovereignty that facilitates individuals choosing what data they are willing to share and with whom.
By combining blockchain and secure hardware, smart devices can achieve their intended purpose while also preserving privacy. For example, residents in an apartment building or a gated neighborhood can use a blockchain-powered security camera and choose which agencies receive the data generated by the camera. This is "privacy-by-design" built to protect individuals.
It avoids data being held in any central point such as a government or corporation, where all too often leaks and hacks or profit-driven data-selling deprive people of any chance of privacy. With blockchain's unique ability to store information in a decentralized way, the data has no such vulnerability.
Human-centered privacy protection
There is an emerging philosophy in privacy spheres, which is "bring the code to the data, not data to the code". One technology that employs this is confidential computing, which combines encrypted data from users and open-source algorithms from companies in a trusted, neutral hardware environment to run privacy-preserving computations. This human-centered approach protects users' privacy while still providing the insights governments need. It also ensures user data is only used for its intended purpose, as the algorithms applied to the data can be verified.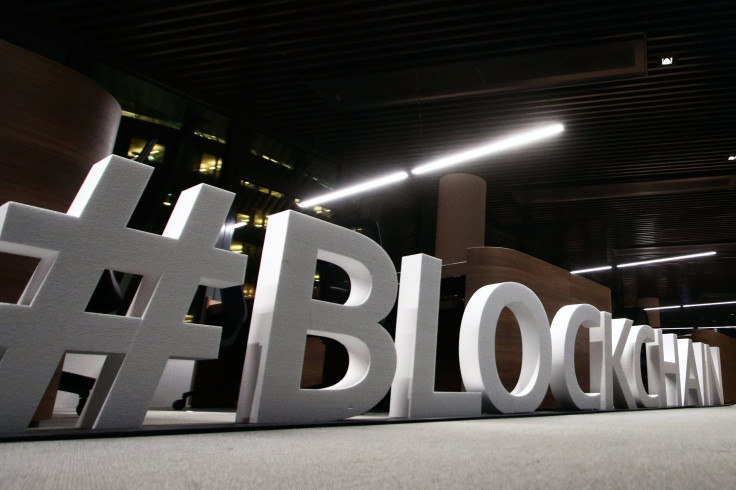 Blockchain also plays an important role here. In these privacy-preserving computations, blockchain technology coordinates the activity -- such as uploading or deleting data -- for various stakeholders in the decentralized process. Blockchain ensures the data can always be audited, meaning the consumer who provided the information will always be able to tell if their data has been used for the purpose they intended it, and that purpose alone.
Keep safe and keep your privacy
Protecting data privacy in the ongoing coronavirus crisis is a bigger concern than many people might realize. Just as people have come over time to understand how important it is to wash your hands with soap, so people will increasingly learn to practice data hygiene to keep ownership of their own data.
People need to be aware that once data is out there, it is impossible to fully rein back in. Scraping data that users voluntarily put on the Internet is one thing. But leveraging fears in a crisis to incentivize them to upload highly sensitive data that they never intended to share is dangerous and permanent.
For example, U.S. President Donald Trump directed anxious Americans to Google's Project Baseline, citing that it would help with coronavirus. But the Terms & Conditions state: "If you withdraw your consent, information that has already been gathered will be retained. Once you join, your membership could last indefinitely, or could be ended at any time without your permission." Talk about giving up any rights to your own data!
These kinds of crisis initiatives highlight how vulnerable we all are to surveillance and losing control of our data. Still, the good news is that blockchain means we do not have to trust a government or a Google. Instead, we can rely on blockchain to enable us to share only what we want to share. In short, we can help keep ourselves safe -- and keep our privacy too.
(Raullen Chai is the co-founder and CEO of IoTeX, a technology company that uses blockchain to secure hardware devices and data storage to build end-to-end encrypted device ecosystems for the Internet of Trusted Things)
© Copyright IBTimes 2023. All rights reserved.
FOLLOW MORE IBT NEWS ON THE BELOW CHANNELS