Bluetooth Device Is Security For Business Phone Calls — And A Darth Vader Sound Mask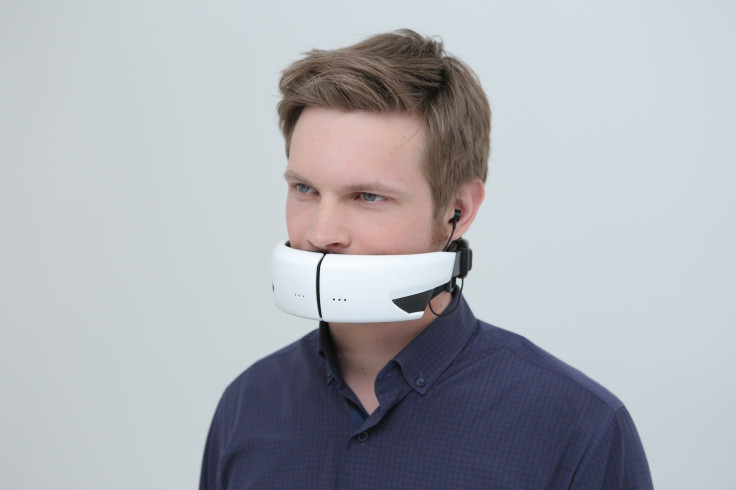 If you work as a professional in a crowded office but want to look and sound like a supervillain, Hushme is a gadget that might help you bring those two personalities together in a semi-mature way: a wireless voice-masking device that you wear around your face.
The company Hushme Inc., which is based in Delaware and Ukraine, launched a Kickstarter campaign this week to support the bluetooth device, which is still in development but muffles the sound of your speech when you are having a sensitive conversation on your cell phone in a public place. And for some added privacy for the most top-secret discussions, or just for some fun, external speakers can play sounds that may include Darth Vader, R2-D2 and a Minion, in addition to more natural sounds like the ocean, birds and monkeys.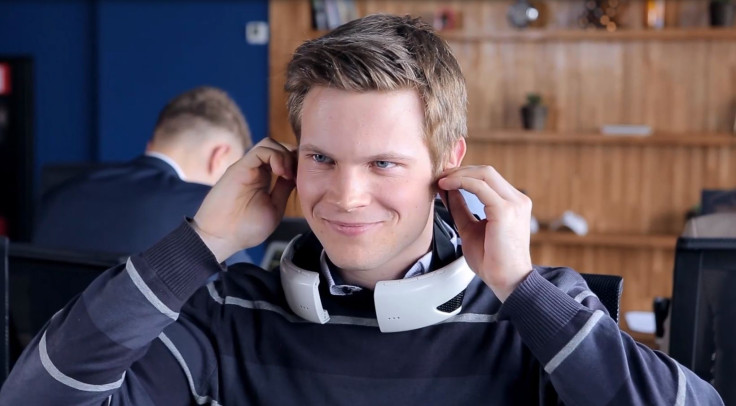 But breathing like the Sith Lord comes at a price. CEO Roman Sakun told International Business Times that sounds like that "won't be pre-loaded" into Hushme "but can be bought separately." His company is currently working on the proper licensing for the copyrighted sounds in the group.
The device works in conjunction with a smartphone app and has a pair of in-ear headphones and a microphone attached.
Read: SpaceX Wants to Launch 4,500 Satellites for Worldwide High-Speed Internet
Sound-masking systems for offices are generally small machines that emit white noise to drown out or cover up the sound of your voice, but they are not personal, wearable devices. So whether you consider this a positive or a negative, those systems don't have a piece on your mouth to actively conceal what's coming out of it, only speakers for noise that adds to the din of the office.
A Hushme prototype was introduced at CES 2017 in Las Vegas, but the company has made a couple of changes in the last few months. Sakun noted the device's move away from the black "not sexy prototype" — new photos show Hushme in white and metallic silver.
When the device is not masking your voice, it hangs on your neck like many other headsets. But when it's activated, it closes over your mouth like Bane's mask.
"Very often we come across a situation when we need to answer or to make an important call but there is no way we can do this," the Hushme kickstarter page explains. "First of all, we don't want to bother people nearby, second of all, we don't want them to tap our conversation." Hushme is a "personal acoustic device that will help you to protect speech privacy in open space environments."
According to the company, the speakers on the device can also be used to play music.
The company projects that a final prototype will be finished in July, with mass production and delivery of the first crop of devices later this year. It will reportedly cost about $200 or less.
See also:
Google Turns Your Selfies into Emojis
© Copyright IBTimes 2023. All rights reserved.
FOLLOW MORE IBT NEWS ON THE BELOW CHANNELS