Bo Obama Receives An Adorable YouTube Marriage Proposal From Ramona The Dog Via The Oregon Humane Society [VIDEO]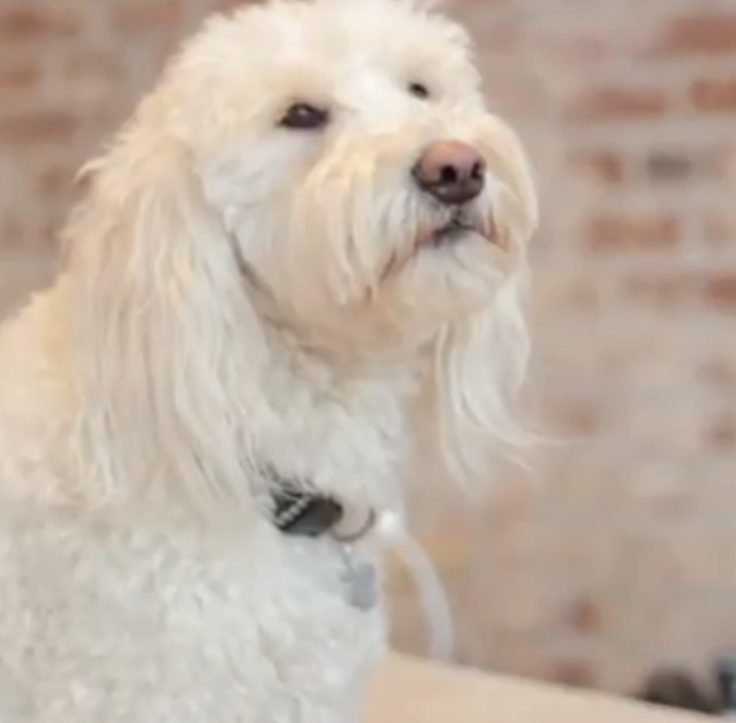 Bo Obama is quite the catch.
At least that's what Ramona, a golden doodle from Oregon, thinks. The pooch recently proposed to the first dog in a YouTube video published last month.
"Oh no! I don't have a date for doggie dash!" Ramona says at the start of the clip.
The 90-second video follows the 2-year-old puppy as she attempts to contact Bo on Twitter and Facebook to invite him to the Oregon Humane Society's event in May. In the end, the white fluffy pooch resorts to writing Bo a letter that ends with a marriage proposal.
"We so hope you can come, or, if not, can at least write me back. Because I love you, and want to marry you, and be the First Dog-Lady of the United States. (FDLOTUS)," Ramona wrote signing her name with a paw print. The letter really did get sent to the White House.
The nonprofit even started a petition on change.org to bring Bo to Oregon. So far, 700 people have signed with 300 more to reach its goal.
Even though Bo may be the most famous dog in America, Ramona is getting her time in the spotlight. She's appeared in Glamour Magazine, the Today Show and the Daily Mail. She also has a budding Twitter account.
Ramona continues to wait on Bo's reply.
© Copyright IBTimes 2023. All rights reserved.