Bobbi Kristina Brown Funeral Plans Released By Sources; 22-Year-Old To Be Buried Next To Whitney Houston Aug. 1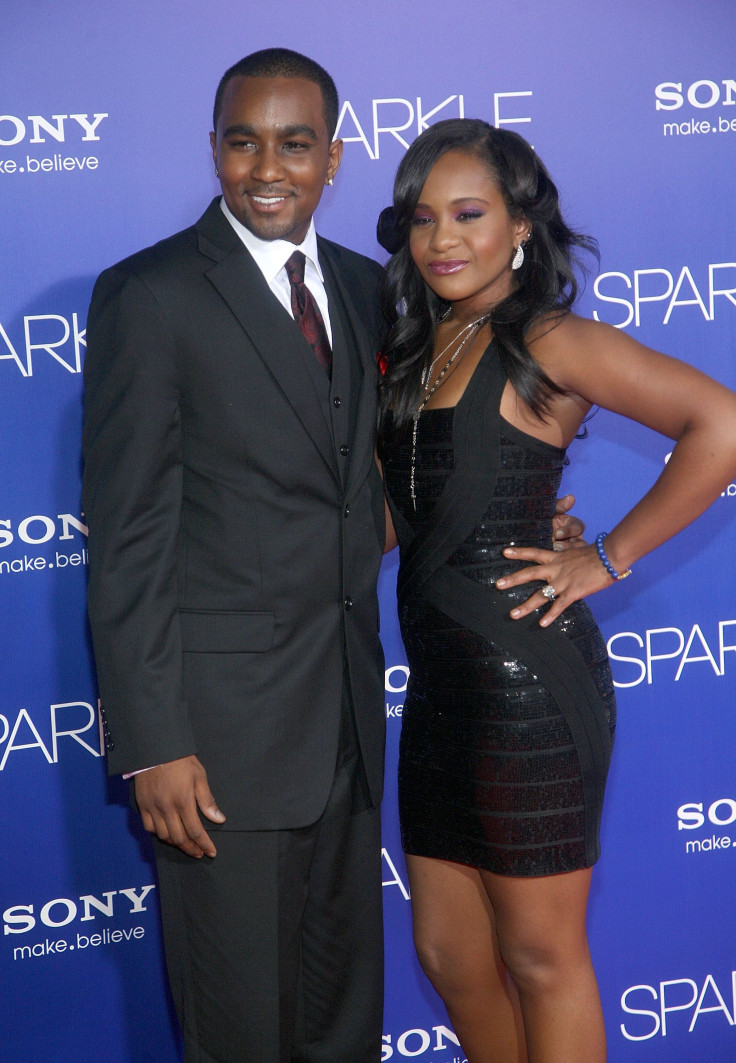 Bobbi Kristina Brown's family will reportedly bury the 22-year-old next to her mother, Whitney Houston. Speculation first began in early July after several outlets reported that changes had been made to Houston's headstone in preparation for Bobbi Kristina's death. Her family neither confirmed nor denied those claims.
According to ABC News several weeks later the Brown and Houston families have come to a decision regarding Bobbi Kristina's funeral plans. Sources said Brown will be laid to rest next to her mother, who died Feb. 11, 2012. The private funeral will reportedly take place Aug. 1 at St. James United Methodist Church in Alpharetta, Georgia. Her body will then be transported to Westfield, New Jersey, where she will be buried in Fairview Cemetery two days later.
As we previously reported changes were made to Houston's headstone on July 2, leading many to believe she and her daughter would share an eternal resting space. The cemetery is said to have increased security on the property in an effort to ensure visitors steer clear of Houston's grave in preparation for the high-profile burial. Patrols will likely increase as the funeral approaches.
Brown's family has not yet released a statement regarding her funeral preparations. Her father, Bobby Brown, did however release a brief statement to ABC regarding her death on Monday. The 46-year-old called his daughter "an angel" and thanked everyone who continued to pray for her throughout the nearly six months she was unresponsive.
As you may recall Bobbi Kristina was hospitalized on Jan. 31 after being found facedown in a bath tub inside her Georgia home. She was rushed to Emory University hospital where she was put in a medically induced coma. She was later transported to a rehabilitation center and from there moved to Peachtree Christian Hospice. After nearly one month in hospice care Bobbi Kristina died July 26. A preliminary autopsy showed no obvious cause of death. More results are expected in the coming weeks.
© Copyright IBTimes 2023. All rights reserved.