Bobbi Kristina Brown: Nick Gordon To Speak With Dr. Phil About Events That Led To Girlfriend's Condition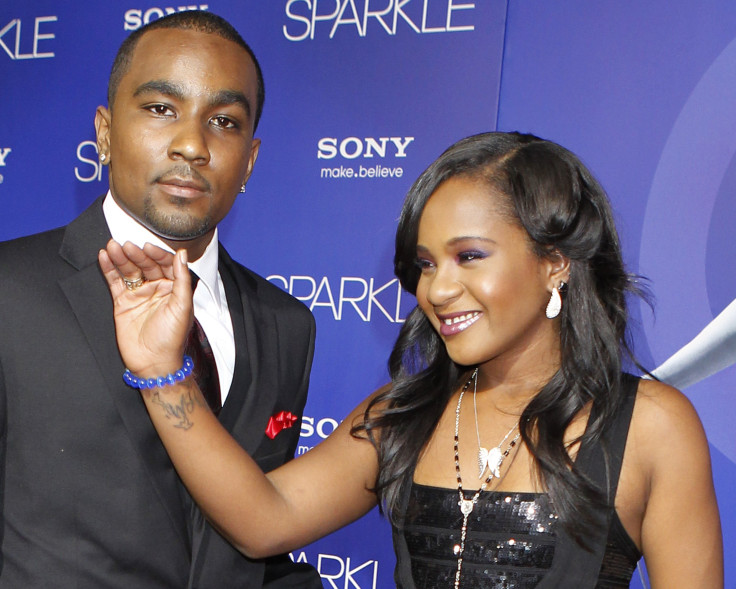 Nick Gordon, Bobbi Kristina Brown's boyfriend, has agreed to talk about the version of events that led to his girlfriend being found unresponsive in a bathtub in her suburban Atlanta home on Jan. 31, according to TMZ. Gordon is reportedly "banned" from visiting Bobbi Kristina at Atlanta's Emory Hospital.
Gordon will meet Dr. Phillip C. McGraw, popularly known as Dr. Phil, who hosts a TV show of the same name, in the next few days, TMZ reported, citing sources. The report added that Gordon will talk about his fight with his girlfriend's father, Bobby Brown, and will also reportedly address the events that have kept him away from meeting the 22-year-old daughter of Brown and the late Whitney Houston.
However, TMZ noted that Gordon's words could be held against him as he is under investigation in Bobbi Kristina's case. Sources previously told TMZ that Gordon and Bobbi Kristina have a "history of violence."
Gordon, who first spotted Bobbi Kristina unconscious in the bathtub, reportedly performed cardiopulmonary resuscitation (CPR) in a bid to revive her as he waited for paramedics to arrive. However, after finding suspicious injuries on Bobbi Kristina's body, police suspected foul play and opened a criminal investigation.
Bobbi Kristina remains in a medically induced coma and recently suffered a seizure when doctors tried to take her out of the coma. The aspiring actress has so far shown no signs of improvement.
"Today is Bobbi Kristina's 22nd birthday and we ask you to continue to keep her in your prayers as she is still fighting the battle of her life," Patricia Houston, Bobbi Kristina's aunt and president of the Whitney Houston estate, wrote on the Grammy award winner's official website on Wednesday.
Meanwhile, Gordon, took to Twitter to post a birthday note. "Happy Birthday baby," Gordon tweeted Wednesday morning. "I wish I was there with you to hold you and be by your side."
© Copyright IBTimes 2023. All rights reserved.