Bobbi Kristina Brown Update: Bobby Brown Returns To Daughter's Bedside As The Family Prepares To Say Good-Bye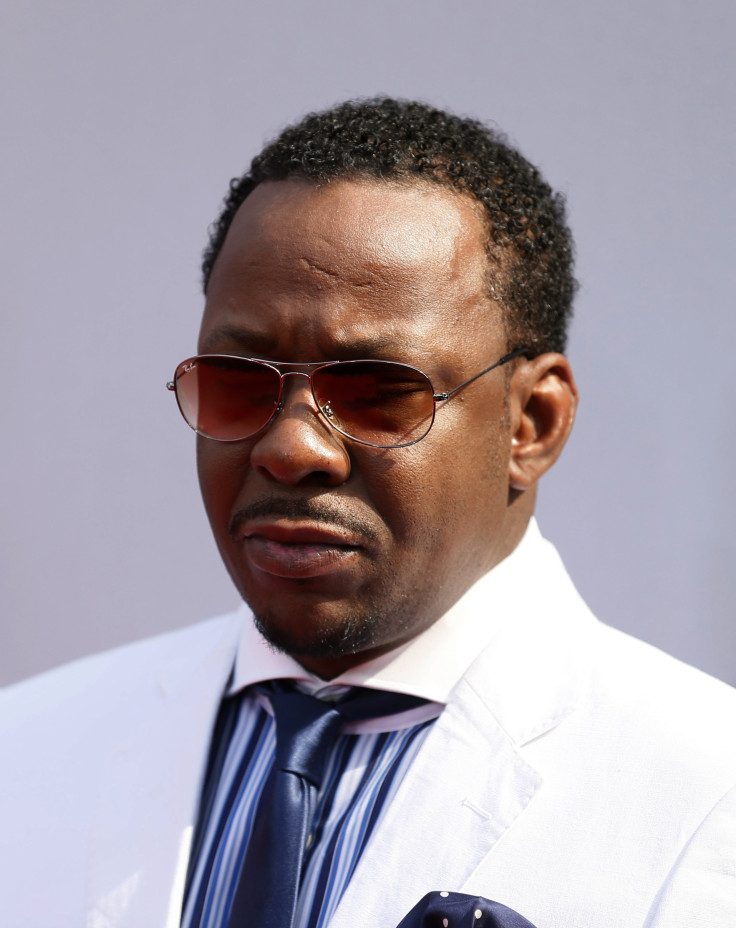 Bobby Brown has been spotted Tuesday returning to Peachtree Christian Hospice, the facility currently housing daughter Bobbi Kristina Brown as she nears the end of her life. The 22-year-old was moved to the Hospice care on June 24 after being in a long-term care facility.
The 46-year-old music legend was spotted making his way inside Peachtree to be by Bobbi Kristina's side once more. Today marks her sixth day at the care site according to the New York Daily News. Bobby was joined by Tina, Leolah and Tommy Brown. Tina is said to have taken a moment to thank supporters gathered outside the Hospice care facility for keeping Bobbi Kristina in their prayers, giving them a thumbs up before disappearing through the doors.
Family has been gathering at Bobbi Kristina's bedside since she was admitted to the facility. As we previously reported paparazzi have set up camp alongside somber supporters, awaiting the news of her passing. On June 25, Pat Houston, Bobbi Kristina's maternal aunt, said the young aspiring actresses condition had "deteriorated."
While battling their grief the family is also forced to prepare for a nasty legal battle with Bobbi Kristina's former boyfriend Nick Gordon. According to reports, a lawsuit has been filed against Gordon, alleging that he physically abused and stole money from his then-girlfriend. The 25-year-old is said to have lied about being married to Bobbi Kristina in an effort to restrict her social interactions with other men. He has not yet made comment about the impending lawsuit, but is believed to have sought out an excellent team of lawyers. The Fulton County District Attorney is still reviewing the case.
Bobbi Kristina has been unresponsive since Jan. 31 when she was discovered face down in a tub full of water. She was rushed to Emory University Hospital where doctors placed her into a medically induced coma. After four months with little to no change in her condition or level of brain activity, her family made the difficult decision to leave Bobbi Kristina "in God's hands."
© Copyright IBTimes 2023. All rights reserved.