Bobbi Kristina Brown Update: Was Whitney Houston's Daughter Cheating On Nick Gordon Before Bathtub Accident?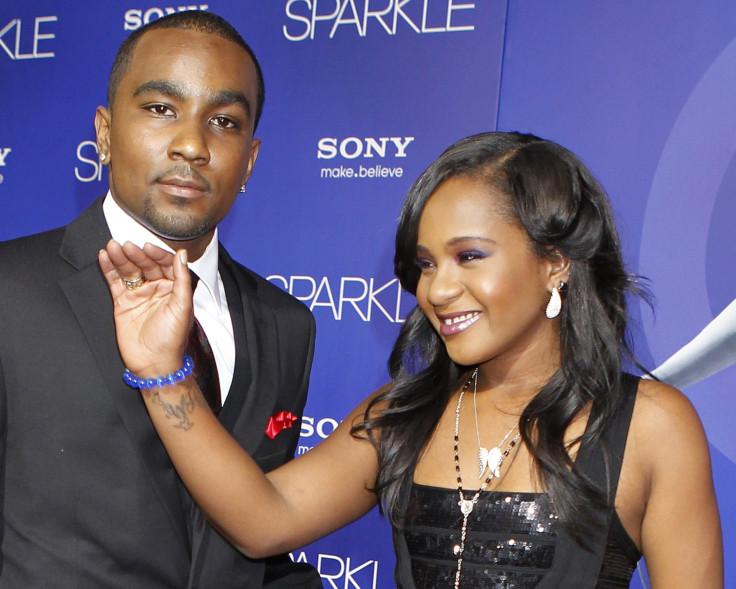 Comments from Bobbi Kristina Brown's friend and neighbor, Debra Reis Brooks, cited by Radar Online, has triggered speculation that Bobbi Kristina was cheating on her boyfriend Nick Gordon with another man. The news comes just days after Gordon released a statement through his lawyer begging for permission to meet his girlfriend who is now in a rehabilitation center in Atlanta.
Brooks reportedly said that the daughter of the late Whitney Houston and Bobby Brown may have been with another man before she was found unconscious in a bathtub at her Atlanta home on Jan. 31, according to Radar Online. Bobbi Kristina, who was reportedly with Gordon and Maxwell Lomas at her home in suburban Roswell before the accident, had an argument with Gordon a night before she was found face-down in the bathtub, according to Brooks.
Later, "Nick and Max [Lomas] left and went out -- that's supposedly when this other guy came over to Krissi's," Brooks reportedly said, adding: "There was some discussion of some guy who came over and [he and Bobbi Kristina] fooled around — that's what Nick said," she reportedly told Radar Online.
Brooks did not name the man, but Radar Online reported, citing sources, that the man could be Gordon's friend, Duane Tyrone Hall. She also reportedly said that Gordon was furious after he discovered that Bobbi Kristina had another man in her life.
Radar Online also reported that Bobbi Kristina posted a selfie with Hall on social media just six hours before she was found unconscious, and Hall may be the person who was initially identified in media reports as "Edwin Demarco." While the cheating rumor has not been confirmed, previous reports have speculated there may have been an argument between Bobbi Kristina and Gordon.
"If Nick caught Bobbi Kristina in bed with a guy, it would certainly make sense that a violent confrontation between him and Whitney's troubled daughter would have occurred," another source told Radar Online.
Police have launched a criminal investigation into Bobbi Kristina's case after injuries were found on her body. Authorities -- investigating a possible domestic abuse angle -- have not filed any charges in the case. Multiple sources told TMZ in February that there has been a history of violence in the Brown-Gordon relationship.
Bobbi Kristina, who has now spent over three months under medical care, remains unresponsive. She was removed from life support last month but there has been no improvement in her condition since then. Earlier this month, Bobbi Kristina's grandmother, Cissy Houston, told Entertainment Tonight that the aspiring actress wasn't improving and there wasn't much that the family could do to help her.
Bobbi Kristina is currently at the DeKalb Medical facility in Atlanta where she was moved after spending weeks at Emory University Hospital. Some reports claimed that she may soon be moved from the rehab facility to her Roswell home, which she shared with Gordon. However, there was reportedly no confirmation about the news from either the Houstons or the Browns.
© Copyright IBTimes 2023. All rights reserved.
FOLLOW MORE IBT NEWS ON THE BELOW CHANNELS