Bobbi Kristina Brown Update: Whitney Houston's Former Bodyguard Speaks Out After Seizure Report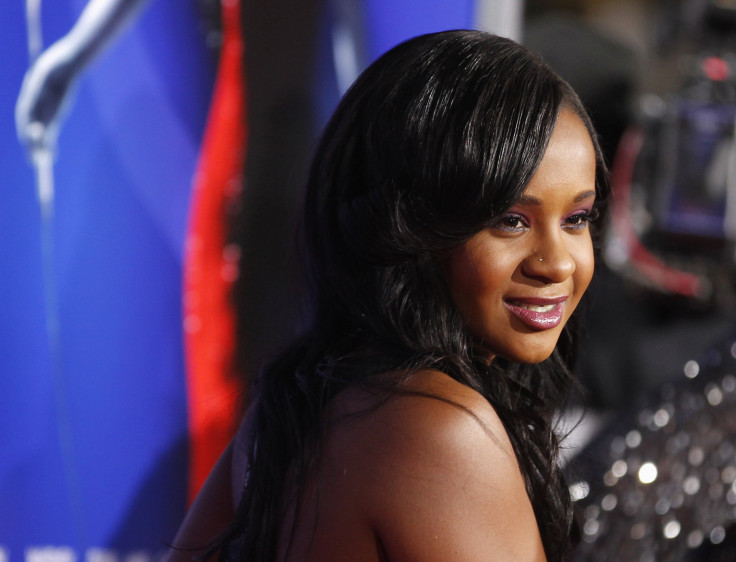 Bobbi Kristina Brown remains in a medically induced coma at Emory University Hospital in Georgia after suffering a seizure when doctors tried to take her out of the coma. They were attempting to wean the late Whitney Houston and Bobby Brown's daughter off of the medication that was used to sedate her after her late January hospitalization. Whitney Houston's former bodyguard, David Roberts, is speaking out about the 21-year-old, and where he places blame for her condition.
"That girl had no chance from the start," Roberts told the Daily Mail of Bobbi Kristina. The Special Forces-trained bodyguard worked with Houston, and Bobbi Kristina, for several years. According to the Daily Mail, the Welshman was the inspiration for Houston's 1992 hit film "The Bodyguard."
Roberts continued that he blamed Houston and Brown's drug use for the child's difficult upbringing. "I watched Bobbi Kristina as a little girl, running around the corridors of hotels we were staying in, surrounded by the degenerates who were supposed to be looking after her, and I worried for her future."
Roberts told the Daily Mail that he puts most of the blame for the downfall of Houston's household on her obsession with rapper Bobby Brown.
"Everything good Bobby Brown's ever had in his life, he's destroyed – his career, Whitney, and now Bobbi Kristina. She's another victim of his poisonous personality," he said.
It previously was reported that doctors would slowly try to ease Brown out of her medically induced coma, which she was placed in on Jan. 31 after she was found unresponsive in a bathtub. The family originally was optimistic with the doctor's decision to see if she could fare on her own, hoping it would lead to good news. However, CNN reports that Brown's doctors were forced to put her back on the coma-inducing medication after she started having seizures.
The extent of Brown's injuries remain unknown. Her boyfriend (whom she publicly referred to as her husband), Nick Gordon, found her unresponsive in their Georgia home. He is under police investigation as both law enforcement and the Brown family seem to think he had something to do with the bathtub incident. Nothing has been proved at this time.
Many were quick to notice that Bobbi Kristina's fate ominously mirrored that of her mother, who was found in a bathtub before she died in 2012.
© Copyright IBTimes 2023. All rights reserved.