Bobby Flay Reportedly Upset With Estranged Wife Stephanie March's Legal Threats About Their Prenup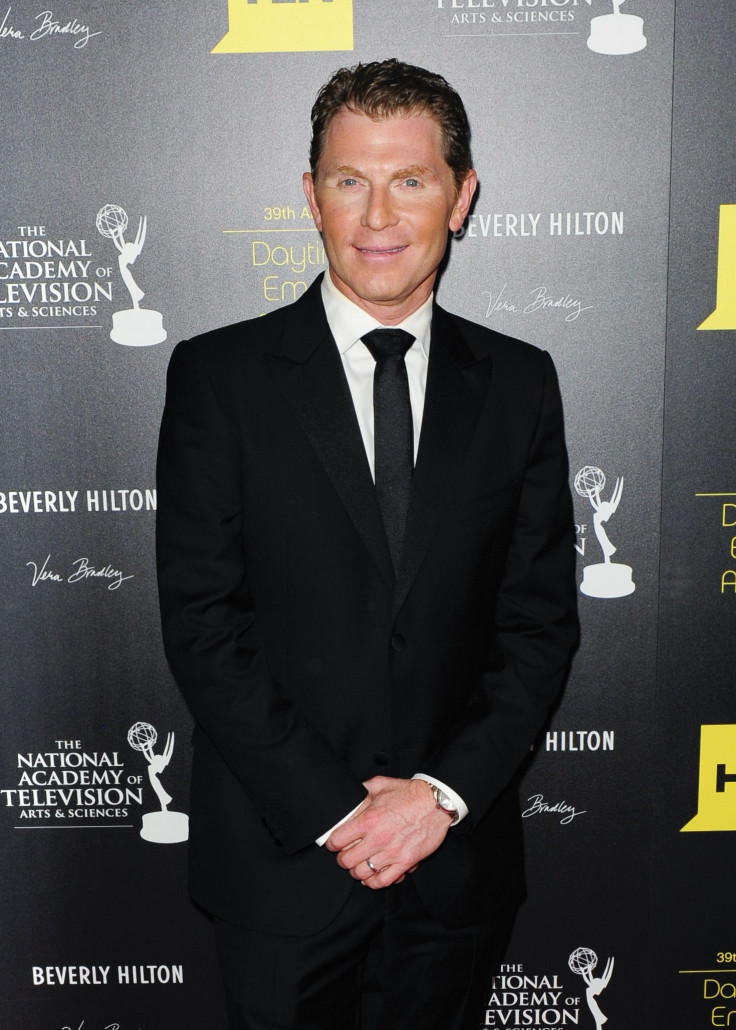 Just when you thought it couldn't get any more intense, Bobby Flay's divorce from "Law and Order: SVU" star Stephanie March is starting to get both messy and public. The celebrity chef is responding to his estranged wife's legal claims from earlier this week.
It was previously reported that March's lawyers were upset that Flay is only paying her $5,000 a month in support payments, despite the fact that her legal team values the 50-year-old restaurateur at $20 million. While this may sound like an insulting amount of money to pay to one's ex-wife, it's worth mentioning that the couple agreed on the amount in a prenuptial agreement signed before they tied the knot in 2005.
With March's lawyers going as far as to say the prenup is "unenforceable" and "morally reprehensible," Flay is outraged. According to TMZ, the Food Network star doesn't understand how he's in the wrong given that March had the opportunity not to sign the agreement roughly 10 years ago.
Another point of contention over the divorce had to do with the couple's New York home. The outlet reported Monday that Flay would retain ownership of the house and buy his soon-to-be ex-wife out of the place for a $1 million lump sum. When he canceled her credit card, March's lawyers were quick to say that Flay was trying to financially bully her into acquiescing to the terms of the prenuptial agreement.
Flay, on the other hand, says he's the one being bullied by threats from his ex's camp to take some of their dirty laundry public. Among this dirty laundry are allegations of marital infidelity on his part. The couple's marriage has been plagued with rumors that the chef has taken a vacation from his marriage with other women on more than one occasion.
The New York Daily News mentions a 2010 incident in which rumors circulated that he was having an affair with "Mad Men" star January Jones. In addition, more recent reports from Page Six claim that he had a romantic relationship with his Food Network co-star Giada De Laurentiis.
© Copyright IBTimes 2023. All rights reserved.