Boehner Calls Michael Grimm Resignation Decision After Tax Evasion 'Honorable'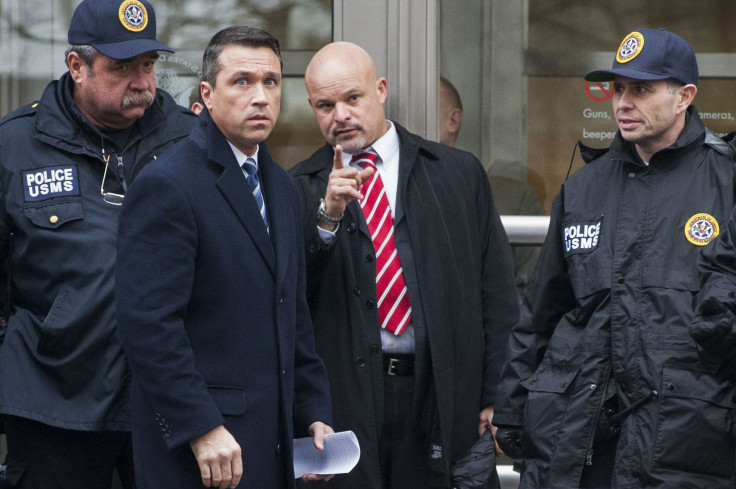 WASHINGTON -- House Speaker John Boehner has called U.S. Rep. Michael Grimm's decision to resign his seat "honorable." Grimm, who pleaded guilty last week to one count of felony tax evasion, abandoned his effort to hold on to his New York district after a meeting with Boehner on Monday.
"Rep. Grimm made the honorable decision to step down from his seat in Congress," Boehner said in a statement Tuesday. "I know it was made with the best interests of his constituents and the institution in mind, and I appreciate his years of service in the House."
Boehner has had little tolerance for members with ethics problems. He has pressed those with previous problems to resign, including stripping committee appointments and leaving the member with little power in Congress.
Grimm has served in Congress since 2011 and is the only Republican representing a significant portion of New York City. The former FBI agent has a combative demeanor and set off several controversies while he was in office.
In August 2012, the U.S. Attorney's Office in New York began investigating his campaign. The House Ethics Committee also launched an investigation. The investigation resulted in charges against a supporter who had exceeded campaign donation limits by using fake identities to continue to donate.
The investigation also brought investigators attention to a restaurant Grimm co-owned, Healthalicious, that had concealed profits and wages paid to avoid taxes. Last week, Grimm pleaded guilty to one felony count, but insisted he would remain in his seat after having won re-election only two months earlier while under indictment.
One of the more explosive public moments for Grimm came in January 2014 when he was being interviewed by a local New York reporter after the president's State of the Union address. The reporter asked Grimm about the investigation. When the broadcast was over, Grimm entered the view of the camera again, which was still rolling, and threatened to throw the reporter, Michael Scotto, over the balcony where they were standing.
"Let me be clear to you, you ever do that to me again I'll throw you off this [explicative] balcony," Grimm told the reporter, who tried to explain it was a valid question. "No, no, you're not man enough, you're not man enough. I'll break you in half. Like a boy."
© Copyright IBTimes 2023. All rights reserved.