'Bold And The Beautiful' Spoilers: Can Liam Defy The Odds And Get To Hope?
Their plans for a babymoon were already in jeopardy after he needed to tend to a medical emergency with his daughter. Now, with a storm keeping Liam in L.A. while Hope goes into labor on Catalina, he will make a desperate attempt to try and get to his wife on time on the Wednesday, Jan. 2, episode of "The Bold and the Beautiful."
Hope (Annika Noelle) was on the phone with Liam (Scott Clifton) and learned that his flight to Catalina was grounded until further notice when she went into labor on the CBS soap. Now, with high winds threatening his arrival and delaying him further, Liam will become desperate to do whatever he can in order to get to Hope before their child is born.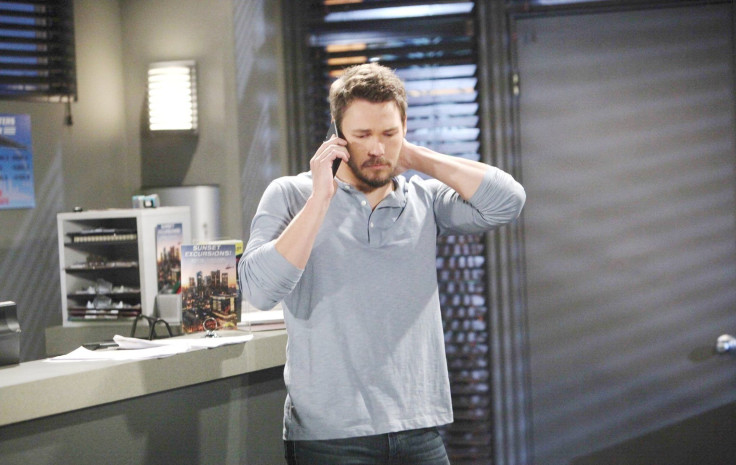 Though their relationship is rocky because of everything they've gone through in the last year, Liam will realize that he needs to use whatever resources he can get at his disposal in his effort to get to Hope. As a result, he will reach out to his father, Bill (Don Diamont).
"Liam calls on Bill to help get him to Catalina Island and Hope," spoilers for the CBS soap reveal.
Bill has use of his own private jet, which Liam will hope he can convince his father to let him use. Though Bill may initially be against doing it because of the weather, he will likely relent quickly when he realizes that Hope is about to give birth.
However, even with help, it could still be too late for Liam to arrive on time—and tragedy could strike before the night is over.
"The Bold and the Beautiful" airs weekdays at 1:30 p.m. EST on CBS.
© Copyright IBTimes 2023. All rights reserved.