'Bold And The Beautiful' Spoilers: Episode Schedule For 'Classic Confrontations' Week
Secrets have always had a way of causing some major drama on "The Bold and the Beautiful," and this week, the damage those secrets have will be center stage, as some of the biggest confrontations in the soap's history will play out on screen.
The CBS daytime drama, which has resumed production but isn't expected to air new episodes just yet, is continuing the theme week trend with a new week of episodes that are being called "Classic Confrontations." Featuring some of the show's most iconic characters of the past and present, the episodes are certainly sure to be a treat for viewers.
Check out a full schedule for the week's event below.
Monday, June 6:
Episode Synopsis: Eric (John McCook) and Ridge (Ron Moss) compete against each other in a fashion showdown in Portofino, Italy, as Massimo (Joe Mascolo), Bridget (Jennifer), Sally (Darlene Conley) and Darla (Schae Harrison) watch on. Stephanie (Susan Flannery) and Clarke (Dan McVicar serve as emcees while Brooke (Katherine Kelly Lang) arrives in the showstopper.
Original Airdate: Jan. 6, 2003
Tuesday, June 7:
Episode Synopsis: Whip (Rick Hearst) and Deacon (Sean Kanan) butt heads over Brooke's pregnancy. Meanwhile, Bridget, not realizing her mother is pregnant with her husband Deacon's baby, throws her a baby shower, with Taylor (Hunter Tylo), Kristen (Tracey Melchior), Erica (Courtnee Draper), Megan (Maeve Quinlan) and Stephanie in attendance. After the party ends, Megan assures Whip that Deacon won't do anything to hurt his relationship with Bridget, as he actually heads to Brooke's to discuss their baby and profess his love for her.
Original Airdate: June 14, 2002
Wednesday, June 8:
Episode Synopsis: Stephanie sits outside the Big Bear cabin in her car as Bridget heads in to confront her mother over her horrifying betrayal of sleeping with her husband. In a heartbreaking moment, an angry Bridget demands that Brooke reveal how many times she and Deacon were together. As Brooke tries to convince Bridget to forgive her, Stephanie intervenes and lets Bridget leave—as Brooke then drops to the floor and reveals she's going into labor.
Original Airdate: June 28, 2002
Thursday, June 9:
Episode Synopsis: Douglas (Henry Joseph Samiri) watches his world fall apart as the wedding of his father, Thomas Forrester (Matthew Atkinson) and Zoe Buckingham (Kiara Barnes) begins. After a mid-ceremony breakdown, he runs upstairs and is followed by Hope (Annika Noelle), as Zoe urges Thomas to continue going forward with the wedding. Nervous and trying to stall, Thomas continues with his vows—until Hope returns, wearing the Hope for the Future gown Thomas created for her and standing at the end of the aisle with Douglas.
Original Airdate: March 12, 2020
Friday, June 10:
Episode Synopsis: Thomas believes that all of his dreams are about to come true, and as Zoe demands he not leave her at the altar, Hope uses the opportunity to finally expose the truth. Thomas soon learns that Hope teamed up with Zoe, Liam (Scott Clifton) and Steffy (Jacqueline MacInnes Wood) to expose his schemes. When he no longer finds support from his father, Ridge (Thorsten Kaye), and is forced to hear how his evil behavior has affected the lives of everyone around him, he realizes he has lost everything and flees.
Original Airdate: March 13, 2020
"The Bold and the Beautiful" airs weekdays on CBS.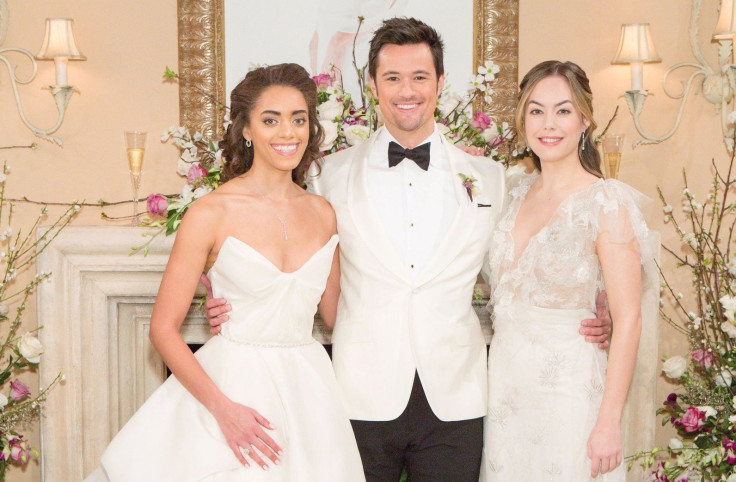 © Copyright IBTimes 2023. All rights reserved.