'Bold And The Beautiful' Spoilers: Will Flo Be Told The Truth About Her Father?
He was trying to help her finally learn the identity of her long-lost father when he was informed that Flo could actually be his sister. Now, on the heels of adjusting to that major shock, Wyatt will reveal a secret about his potential half-sister/former high school sweetheart on the Wednesday, April 10 episode of "The Bold and the Beautiful."
Wyatt (Darin Brooks) has been helping Flo (Katrina Bowden) as she searches for answers about her past, and the two have been determined to figure things out. However, he was handed perhaps the biggest shock of his life on the CBS soap when he went to Spencer and learned that Bill (Don Diamont) could potentially be Flo's father as well. Now, as he processes the news that his high school sweetheart might have been his half-sister this whole time, Wyatt will also reveal a big secret of his own.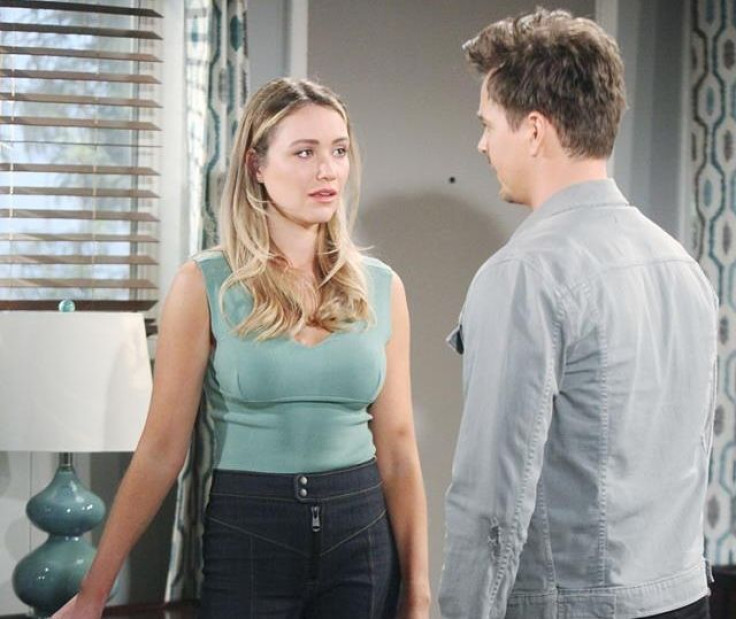 "Wyatt tells Quinn, Shauna and Bill a secret about Flo" spoilers reveal.
After Quinn (Rena Sofer) blurted out that Shauna (Denise Richards) and Bill had a one-night stand in Vegas years ago and there's a chance that Flo is a product of that night, Shauna could insist that she doesn't want Flo to know the truth just yet. However, Wyatt may then be forced to admit that Flo was already looking for her dad and had conducted a DNA test to try and get the answers she seeks.
This could alarm the others, especially since Flo likely won't react very well to the possibility that she and Wyatt are related. However, there will be nothing they can do to stop it at this point, and the results could also come back and prove that the suspicions are wrong, and she isn't Bill's daughter after all.
Meanwhile, Flo's conscience is going to also continue working overtime as she gets to know Hope (Annika Noelle) better and feels increasingly more guilty about the baby swap. However, as she learns the truth about her own paternity, it could mean she winds up being forced to tell the truth.
"The Bold and the Beautiful" airs weekdays at 1:30 p.m. EDT on CBS.
© Copyright IBTimes 2023. All rights reserved.