'Bold And The Beautiful' Spoilers: Will Hope And Liam's Reunion Come At Steffy's Expense?
The truth is finally out and they know their daughter is alive and well. However, Hope and Liam's emotional reunion with baby Beth still won't be without complications on the Tuesday, August 6 episode of "The Bold and the Beautiful."
After finally getting Thomas (Matthew Atkinson) to admit he was one of the people hiding the truth, Liam (Scott Clifton) convinced Hope (Annika Noelle) that their daughter was actually alive and had been with Steffy (Jacqueline MacInnes Wood), who unknowingly adopted her, the entire time. The pair was able to celebrate and rejoice over the news that they would get their family back on the CBS soap, and will still be in that state of euphoria as they go to see their little girl.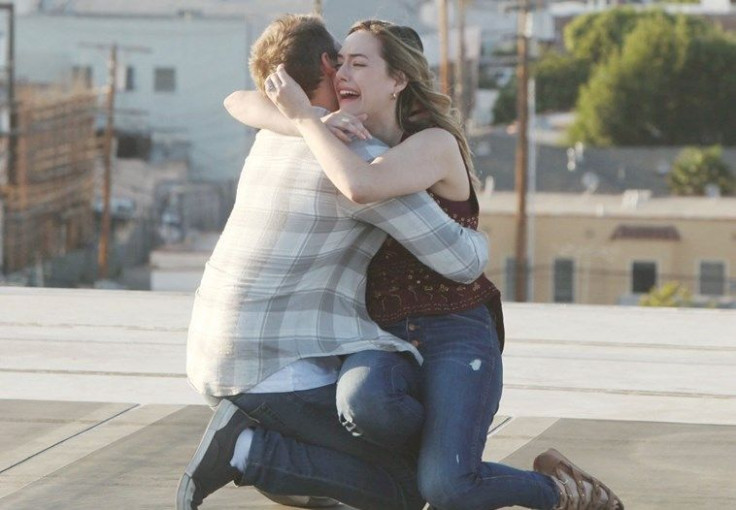 "Liam and Hope share an emotional reunion with Beth," spoilers reveal.
However, even as they celebrate being reunited with the daughter they thought had died the night she was born, complications will continue to brew as fallout from the months of lies and deceit begins. Not only does Hope need to be informed of just how many people kept the truth from her and how long they allowed her life to virtually implode because of it, but they will also need to settle the matter with Steffy, who did develop a bond with the baby she was raising as Phoebe, and who she technically got custody of fair and square since she had thought it was a legal adoption of another woman's baby.
Meanwhile, as they prepare to break Steffy's heart and potentially reignite an old feud that had been settled a year ago, the truth will be getting out to others as well, and there will be repercussions for them all as well since the secret will genuinely blow both the Logan and Forrester families apart.
"Flo tells the truth to Brooke and Ridge," spoilers state.
Brooke and Ridge have been at odds over their two daughters for a while, especially as Hope ended her marriage to Liam and married Thomas, and learning now that Steffy had been unknowingly caring for Hope's baby and that Thomas, after learning the truth, not only did nothing to stop it but further encouraged the others involved in the plot to stay silent, will likely only add to their problems. They will also have to contend with the fact that Steffy's family will be torn apart as Hope rebuilds hers-and there isn't anything that can be done to stop it.
In addition, they will have to deal with the level of betrayal that also comes from Flo's keeping the secret even after she learned she too was a Logan—and nothing will be the same for the families again as a result.
"The Bold and the Beautiful" airs weekdays at 1:30 p.m. EDT on CBS.
© Copyright IBTimes 2023. All rights reserved.