'The Bold Type' Spoilers: Season 1 Finale Recap Before Season 2 Premiere
"The Bold Type" is finally back this week, but first, fans will want to remember where the Freeform show left off. Our trio was going through some major life changes.
Jane (Katie Stevens) tackled a big story on sexual assault that she had long wanted to cover at Scarlet, and the story was a success. However, after some thought, she decided that she had to take another job offer. Incite is a new digital publication that is tackling serious political stories. Jane decides to leave Scarlet, the magazine she spent her whole life wanting to work for. Will her risk pay off?
Elsewhere, Sutton (Meghann Fahy) was still happily working as a fashion assistant at Scarlet after leaving her position as an editorial assistant. Having settled into her new role, her biggest drama is now her romantic situation. She and Richard (Sam Page), a board member 15 years her senior, broke up, and Sutton was trying to move on. She even hooked up with co-worker Alex (Matt Ward), but Sutton seems to still have feelings for her boss. Can they make it work?
Kat (Aisha Dee) said goodbye to Adena (Nikohl Boosheri) when she had to leave the U.S., but not before some romance in the surprisingly private airport lounge. After moping around New York for a bit, she suddenly realized they didn't have to say goodbye. She took a spur-of-the-moment trip to visit her love.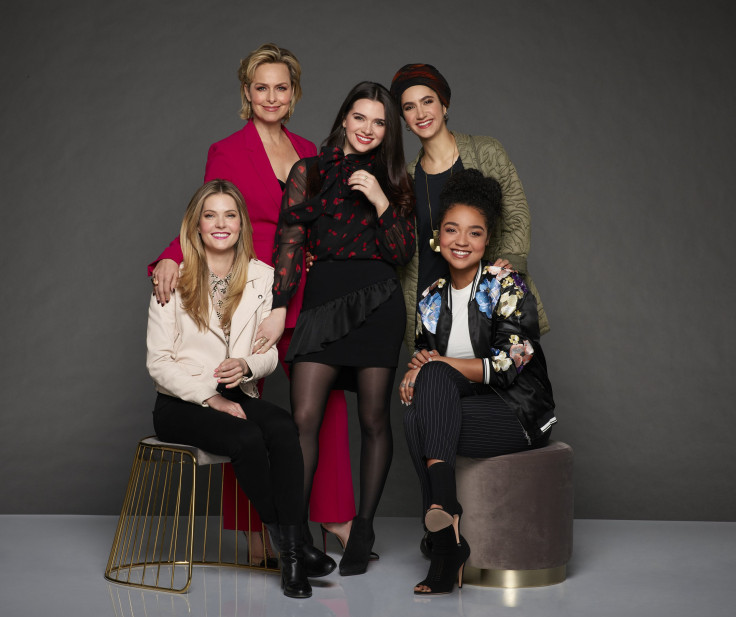 In Tuesday night's "The Bold Type" Season 2 premiere, all the girls will have big challenges ahead of them. Jane will be starting off at her new job, which isn't quite as nurturing as Scarlet. Can she grow without Jacqueline (Melora Hardin) holding her hand?
Sutton is good at her job—like really good. In fact, she'll have to deal with some jealous co-workers in the beginning of the season. The stress just keeps coming when she learns that Scarlet has lifted its ban on relationships as long as employees sign some paperwork with HR. But does she really want to reunite with Richard?
Kat, meanwhile, has some challenges ahead. She'll return to work, where she's about to get a nice promotion. The social media maven has never been one for labels, but she'll have to confront that when she is asked to write her own bio for the website. But what if she doesn't fit into one box?
Find out how the women tackle their challenges when "The Bold Type" Season 2 premieres Tuesday at 9 p.m. EDT on Freeform. The first half of the two-hour premiere is available on Hulu now.
© Copyright IBTimes 2023. All rights reserved.