Bollywood Star Amitabh Bachchan Summoned By US Court For Role In Instigating 1984 Anti-Sikh Riots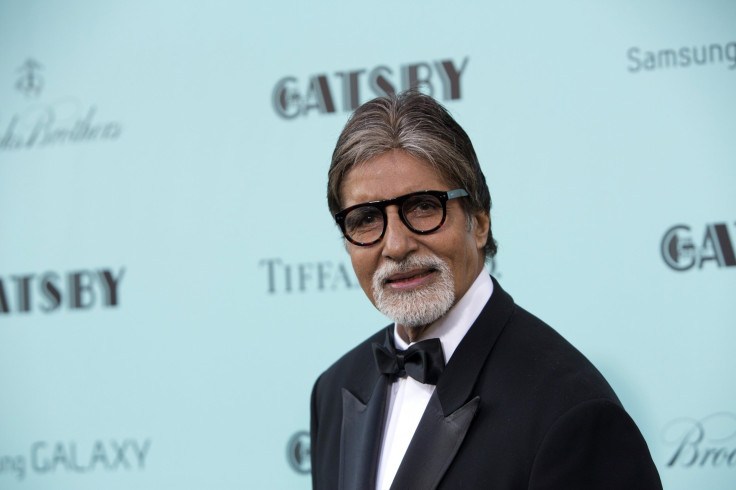 A Los Angeles federal court on Tuesday issued a summons against Bollywood superstar Amitabh Bachchan for allegedly instigating violence against the Sikh community during the riots of 1984, according to local media reports. A human rights violence case was reportedly filed against the 72-year-old actor by a New York-based Sikh rights group.
The 35-page complaint, which was filed by Sikhs for Justice, or SFJ, and two alleged victims of the riots, which consumed the western Indian state of Punjab after the October 1984 assassination of the then Prime Minister Indira Gandhi by her two Sikh bodyguards, stated that the actor fuelled anti-Sikh sentiments in television appearances and in interviews at the time. Bachchan reportedly has been given 21 days to respond to the allegations made by the human rights group.
"If you failed to respond, judgment by default will be entered against you for relief demanded in the complaint," the summons by the U.S. federal court stated, according to The Times of India, a local newspaper.
According to Times Now, a local news network, Bachchan allegedly raised slogans of "blood for blood" following Gandhi's assassination. Petitioner Gurupatwant Pannun, a member of SFJ, told Times Now that the actor had come out of the All India Institute of Medical Sciences in New Delhi on Oct. 31, 1984, the day Gandhi was killed, and instigated the crowds.
However, the Indian actor, who made his Hollywood debut in 2013 in "The Great Gatsby," as gangster Meyer Wolfsheim, denied similar allegations made in the past.
In a 2011 letter, the movie star, who is immensely popular across the country, wrote: "I wish to take this opportunity to vehemently and categorically deny these allegations against me which are completely baseless, false and untrue. The Nehru-Gandhi family and our family have old ties from our city of origin, Allahabad. We have been together in each other's hour of grief and joy, but to allege that I was a part of the crowd that incited them to raise anti-Sikh slogans is a preposterous and blatant lie," according to First Post, a local news website.
The 1984 communal riots claimed the lives of nearly 3,000 Sikhs, according to the BBC, following Gandhi's assassination, which itself was triggered by her order to stamp out a separatist movement in the state of Punjab earlier that year.
© Copyright IBTimes 2023. All rights reserved.
FOLLOW MORE IBT NEWS ON THE BELOW CHANNELS