Bong Joon-ho Movies And Net Worth: 'Parasite' Director, A Billionaire Even Before Oscars Win
KEY POINTS
Bong Joon-ho won Best Director at the 92nd Academy Awards
"Parasite" won Best Picture
He also directed other films such as "Okja" and "Snowpiercer"
Has Bong Joon-ho's net worth increased after his Oscar win? How did the success of "Parasite" affect his income and yearly earnings?
Korean movie "Parasite" dominated the recent Oscars. It took home Best Picture, Best Director, Best Foreign Language Film and Best Original Screenplay. Although the feat can be considered an upset against equally moving and beautiful American movies, fans of the "Parasite" director were not surprised at all.
Bong Joon-ho is largely popular and successful in South Korea. He has been helming movies before making it big globally with "Parasite." Celebrity Net Worth reports that he is worth $30 million. This translates to around 35 billion South Korean won. The Oscar best director winner has built an amazing portfolio in South Korea where his films are revered by critics and are massively successful in box office as well.
"Parasite" was made on a budget of $11 million but went on to make $170 million worldwide. The numbers are expected to go up after it hauled major awards at the Oscars.
Here are some of his movies which have also gotten praises globally and are highly-recommended for those who love Bong's work in "Parasite":
Snowpiercer
This movie was first released in South Korea in 2013. Its success prompted an English version and U.S. release which was also directed by Bong Joon-ho. It starred Chris Evans and Tilda Swinton. It was critically acclaimed and got a 95 out of 100 rating on Rotten Tomatoes. "Snowpiercer" earned $86 million with a budget of about $40 million.
Okja
This Netflix film was released in 2017. It starred Ahn Seo-hyun, Steven Yeun and Jake Gyllenhaal. The success of "Okja" further cemented Bong's brilliance and dexterity catering to moviegoers and those watching at home.
Mother, Barking Dogs Never Bite, Memories of Murder, The Host
These films show the director's willingness to blur the lines between genres and break away from film categorization. Audience will feel different waves of emotions after watching as they are taken for a different adventure.
Oscars domination is the peak of the success of "Parasite" but it has also taken home awards from other prestigious award giving bodies. The movie has been recognized by the British Academy Film Awards, Golden Globe Awards and Cannes Film Festival, among others.
"Parasite's" win is also a win for Asian cinema. Maybe it is about time the world and the American audience take notice and appreciate the gems that Asian directors are making. This goes on to show that a good film will always make its connection to the audience no matter where in the world.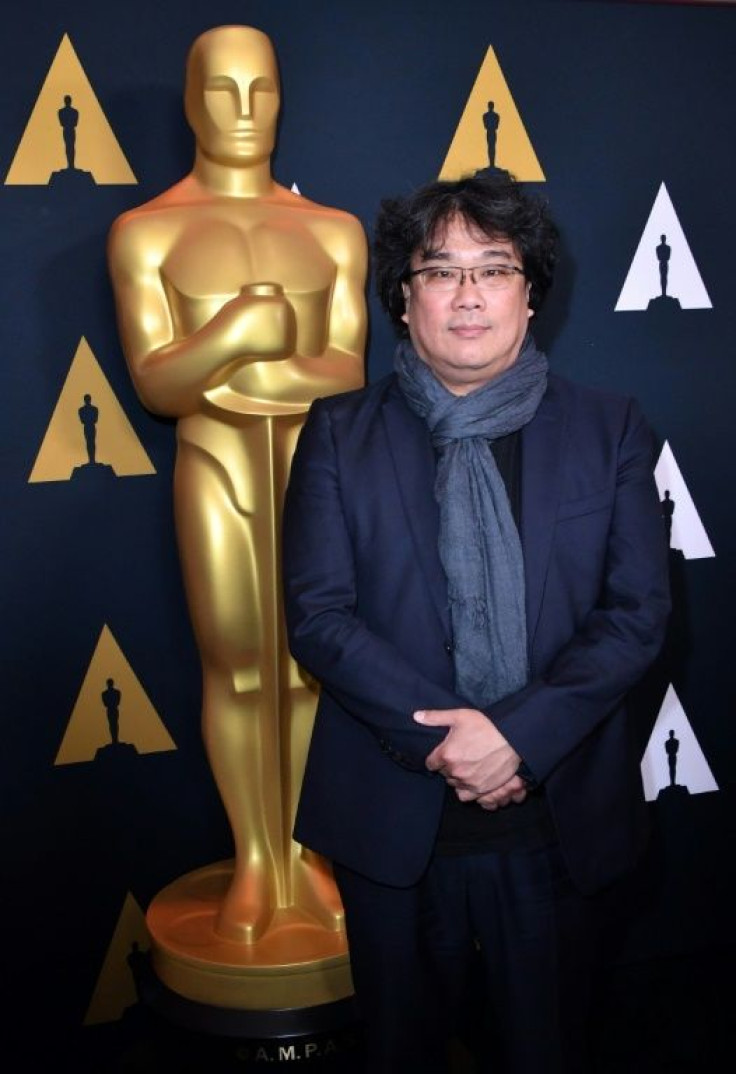 © Copyright IBTimes 2023. All rights reserved.