Book Lover Gift Ideas: 6 Original Gifts To Buy Readers This Christmas That Are Not Books [PHOTOS]
A new book is always the perfect gift to gift your number one book lover in your life. However, for those looking to expand their gift-giving abilities this Christmas season, here are six original ideas to buy readers this holiday:
SO MANY BOOKS, SO LITTLE TIME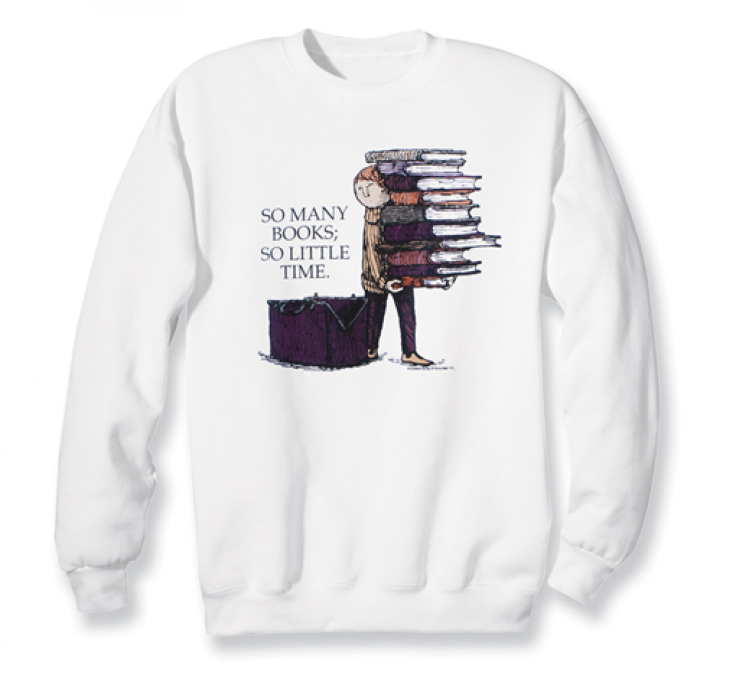 Let the world know your favorite book lover is serious about reading with this unique apparel. The "So Many Books, So Little Time" sweatshirt includes the iconic image from bibliophile Edward Gorey and is available in sizes M-XXL at Signals.com for $32.95. A similar version of the item can also be purchased in t-shirt form for $19.95.
AUDIBLE MEMBERSHIP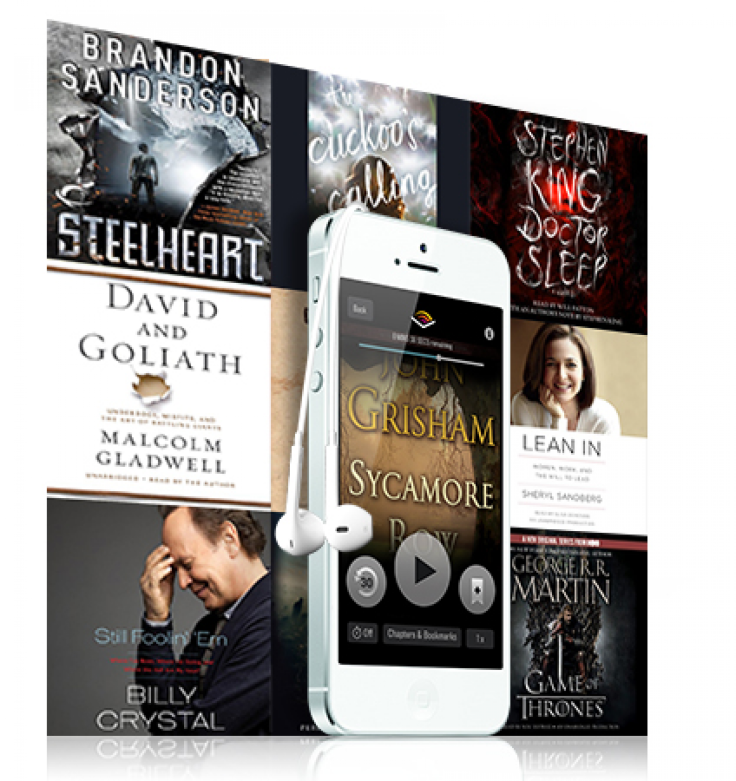 While nothing can compare to curling up with a good book, gifting a membership to the audiobook company Audible is a great idea to give any book lover. The site allows readers to purchase and download newly released titles and older classics onto their phones and other devices to listen to on-the-go. Three, six and 12 month-long memberships can be purchased for Audible.com with prices ranging from $45 to $150.
OLD BOOK SMELL CANDLE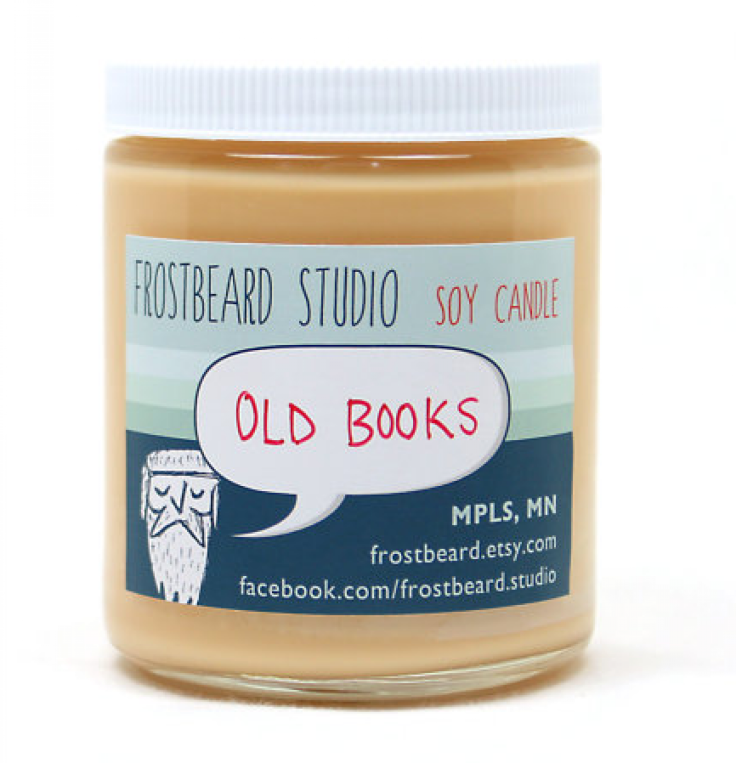 For those who find the smell of an old library book intoxicating, give the gift of the Old Books—Book Lovers' Scented Soy Candle from Esty.com. The unique creation, which includes "earthy" and "must" scents, is available in an 8-ounce jar from Etsy seller Frostbeard.
READING GLASSES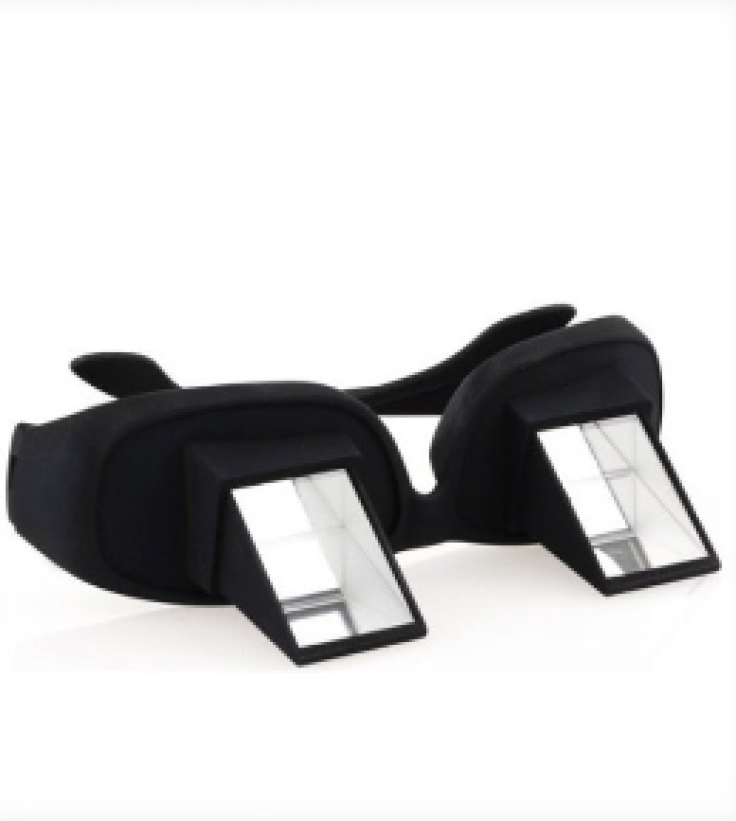 When you just can't put a good book down, but are in desperate need of a rest, let reading glasses come in do their best. Bed Prism Glasses gives devout book lovers the ability to read while laying flat thanks to their glass prism "mirror" technology. Various versions of the special spectacles, ranging in price from $9.39 to $36.88, can be purchased at BedPrismGlasses.com.
LIBRARY EMBOSSER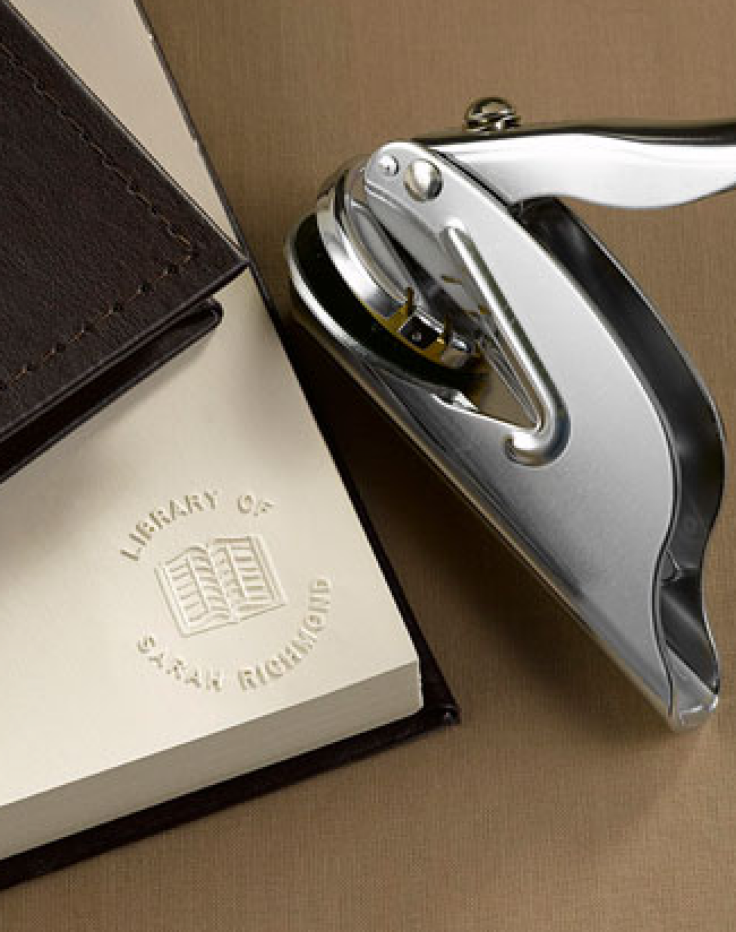 A library embosser lets dedicated readers customize their favorite novels. A personalized version of this unique gift can include up to 18 characters/spaces. Buy the library embosser from NeimanMarcus.com for $26.
FINGERPRINT BOOKMARK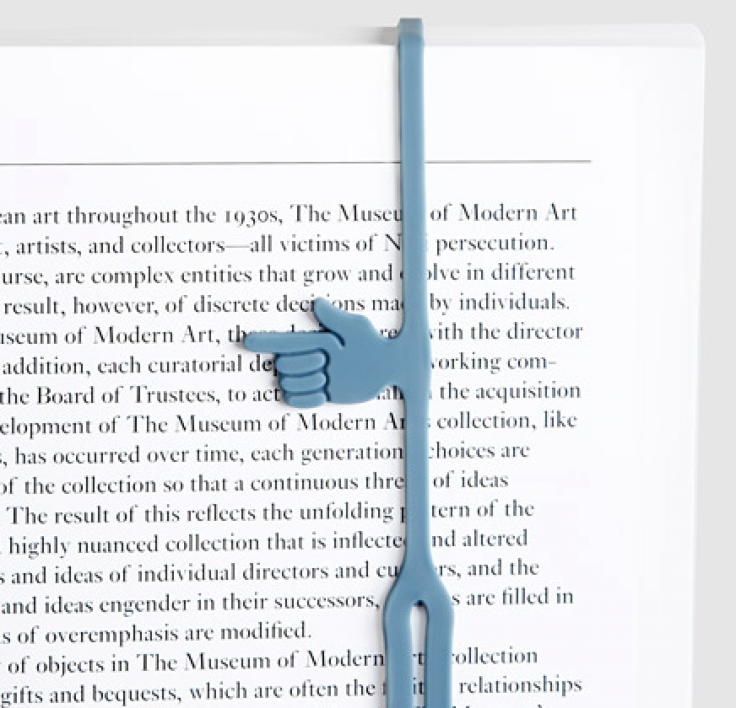 For book readers, nothing is more frustrating than losing your place while reading a particularly lengthy novel. Help this frustrating event from occuring by gifting a dedicated reader a fingerprint bookmark band. Not only will the band hold their place, it can also be manuevered to point to the exact line that was last read. The band is available at Momastore.org for $7 online, $5.60 for members of the Museum of Modern Art.
© Copyright IBTimes 2023. All rights reserved.