The Border Walls Donald Trump Supports Have Led To Thousands Of Deaths In Arizona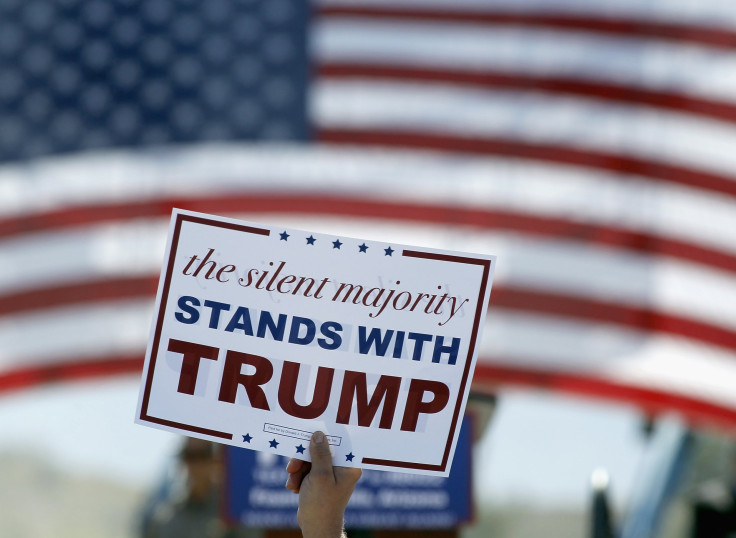 Republican White House hopeful Donald Trump stood in front of an outsize American flag Sunday in Fountain Hills, Arizona, and repeated a central promise of his presidential campaign that hits close to home in the Southwestern state.
"We're going to build the wall, and we're going to stop it. It's going to end," Trump said, referring to his stance on illegal immigration. "We're going to have a big, beautiful wall."
Trump has made building a wall between the U.S. and Mexico a cornerstone of his campaign, but his message on the stump fails to mention that existing barriers along the border in the Southwest have contributed to what activists have described as a growing humanitarian crisis. Fences erected in Texas, California and Arizona have led to the deaths of thousands of immigrants as vulnerable people have been pushed out into the inhospitable desert on their trek between the two countries even as the overall rate of illegal border crossing has dropped during the past eight years.
Seeking a brighter economic future or a reunion with family members, migrants have for years embarked on dangerous, multiple-day trips through southern Arizona. Many haven't had enough water to make the 60-mile hike north past border checkpoints. The sweltering sun has led a number of them to collapse from dehydration and exposure after just days, according to Geena Jackson, a volunteer with No More Deaths, a humanitarian aid organization based in Tucson that helps crossing migrants.
Since the U.S. began building border fences in 1993, there have been more than 2,700 bodies found in the harsh Arizona landscape. The death toll reached 117 along the U.S.-Mexico border in Arizona last year alone, nine more than in the previous year.
"These tactics, regardless of whether or not they're keeping people in this country, are really inhumane,"Jackson said. "The first thing is identifying that this is a humanitarian aid crisis."
Illegal immigration dropped significantly to one of the lowest rates in modern history after the 2008 financial crisis. The total population of undocumented immigrants living in the U.S now stands at 11 million, down by an estimated 1 million. At the same time, border security is tougher than it's ever been. The U.S. Customs and Border Protection agency requested a record $13.57 billion in the 2016 federal budget and has already doubled the number of agents serving on the border. Between 2004 and 2011, it grew its roster to 20,000 agents, up from one-half that number.
Experts have argued the growing number of deaths along the border serve as proof that American policies focusing on barriers and fences and walls aren't the catchall solution to the migration problem that it is made out to be on the campaign trail. The structures don't stop illegal immigration, they have contended, because people will always find a way in.
"A border wall doesn't make a whole lot of sense. It never worked in the first place; they just went around it, under it or over it," said Doug Massey, a professor of sociology and public affairs at Princeton University who has published studies on immigration.
Walter Ewing, a senior researcher at the American Immigration Council, a Washington-based nonprofit group focused on immigration, said that expanding the fences that have been built since 1993 won't necessarily reduce illegal immigration. The 700 miles of the border that already have fences were strategically chosen to maximize their impact, and much of the rest of the border features natural obstacles, such as the large swaths of Texas where there is either little to no infrastructure to help immigrants coming across. Ewing noted that high-density locations such as El Paso, Texas, or San Diego, where the border is particularly vulnerable to migrant crossings, have metal fences to separate the two countries.
"We're seeing diminishing returns," Ewing said, adding that a wall is "symbolic, it's not practical. It's public relations, and a very expensive bit of PR, too."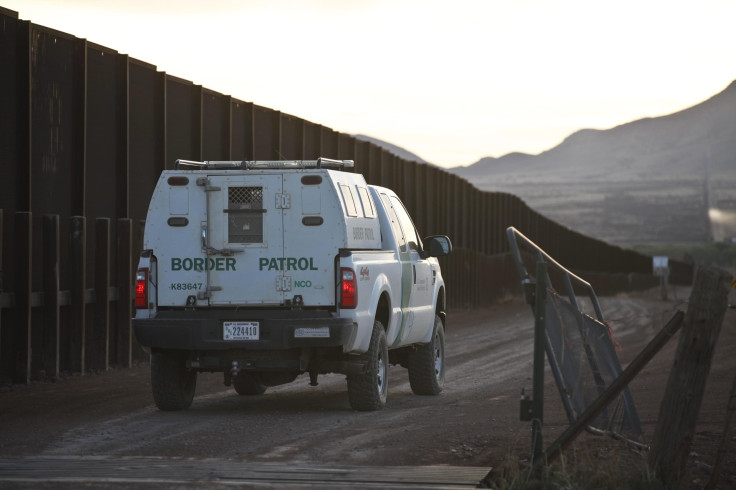 Advocates of expanded border security agree that Trump's border wall sounds unrealistic because it would be very expensive, but they also maintain the border could use some toughening up. The Trump campaign did not respond to requests for comment for this article.
Jessica Vaughan, director of policy studies at the Center for Immigration Studies, a self-branded "low-immigration, pro-immigrant" group in Washington, said she views Trump's message as more of a slogan and less of a solid policy prescription. Vaughan said she would like to see more layers of fencing along the border.
"I think his slogan, 'We're going to build a wall,' is meant to symbolize a tougher policy on illegal immigration in general. I'm not taking that literally," Vaughan said.
Thad Bingel, former chief of staff at the U.S. Customs and Border Protection agency, said there are areas of the border that should be fenced but aren't, while pointing out the process requires considerable resources that aren't always available.
"There are definitely more miles where fencing is needed," said Bingel, who was appointed by GOP President George W. Bush. "I think there are many areas where experts in the field would say, yes, that would make an impact here.'"
Arizona is known as a border state tough on illegal immigration. Its anti-immigration law in 2010 was widely criticized for its potential to encourage racial profiling, and the state now appears poised to give Trump its support as he seeks the Republican presidential nomination. The billionaire businessman heads into the Arizona primary election with a healthy lead of 13 percentage points over his closest competitor, according to the RealClearPolitics average of all GOP presidential polling data in the state.
But for immigration reform activists such as Jackson of No More Deaths, Trump's tough talk on the campaign trail amounts to little more than confusing rhetoric on a complicated issue with potentially deadly consequences.
"I think that the border, immigration as an issue at large and the border, is such a place of miscommunication and misunderstanding," Jackson said. "There's so much propaganda around this."
FOR FREE to continue reading
✔️ Unlock the full content of International Business Times UK for free
offer available for a limited time only
✔️ Easily manage your Newsletters subscriptions and save your favourite articles
✔️ No payment method required
Already have an account?
Log in
© Copyright IBTimes 2023. All rights reserved.