Borders may file for bankruptcy this month: source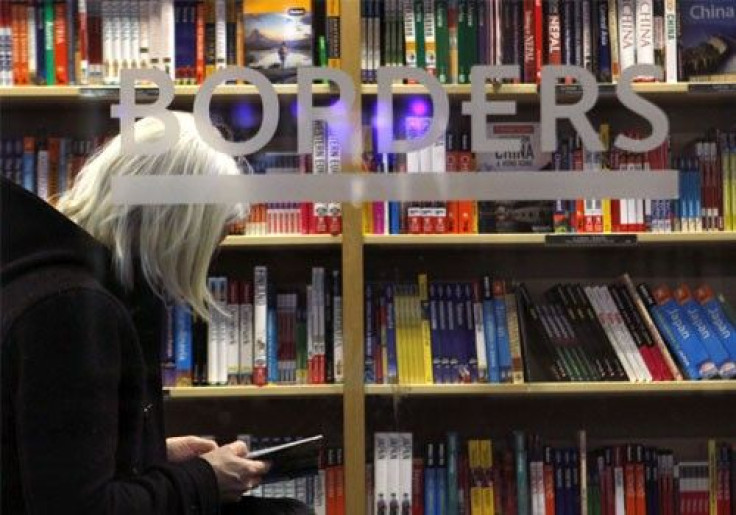 Borders Group Inc, the second-largest U.S. book chain, may file for bankruptcy later this month, a source familiar with matter said.
The struggling chain, which operates, 500 stores, will likely close at least 150 stores, according to a separate report by Bloomberg News.
Several private equity investors are considering whether to provide a junior loan to the company, according to the report.
Bloomberg cited unidentified sources for its story.
Borders said on Sunday it would seek to preserve cash by delaying its January payments to vendors and landlords as it tries to complete a debt restructuring.
Borders last week secured a $550 million credit facility from GE Capital, a unit of General Electric Co, under several conditions, including that it close stores and arrange financings with other lenders, vendors and landlords.
It also warned it might have to file for Chapter 11 bankruptcy if it failed to meet those conditions.
Analysts have faulted Borders for being ill equipped to adapt to bookbuyers' migration to digital formats and for having too many stores in an age when many shoppers prefer to buy even paper books on line from retailers like Amazon.com Inc
The chain operates 500 namesake superstores in addition to the smaller Waldenbooks chain. About three-quarter of its superstore leases expire in 2017 and beyond, according to a regulatory filing.
Borders is late comer to the ebooks market, a rare source of growth in the publishing world, launching its ebook store eight months after its larger rival, Barnes & Noble Inc, and nearly three years after Amazon.com.
Sales at stores open at least a year have plunged in recent years, with overall company sales down 37.3 percent in the last three years.
Borders did not immediately return several calls for comment.
Its shares fell 35.6 pct to 47 cents in regular trading on the New York Stock Exchange on Tuesday.
After hours, shares fell further to 38 cents. They hit an all time low of 35 cents in December 2008.
(Reporting by Tom Hals; additional reporting by Phil Wahba in New York; Editing by Steve Orlofsky)
© Copyright Thomson Reuters 2023. All rights reserved.