10 Things You Must Know About Cravath, Swaine & Moore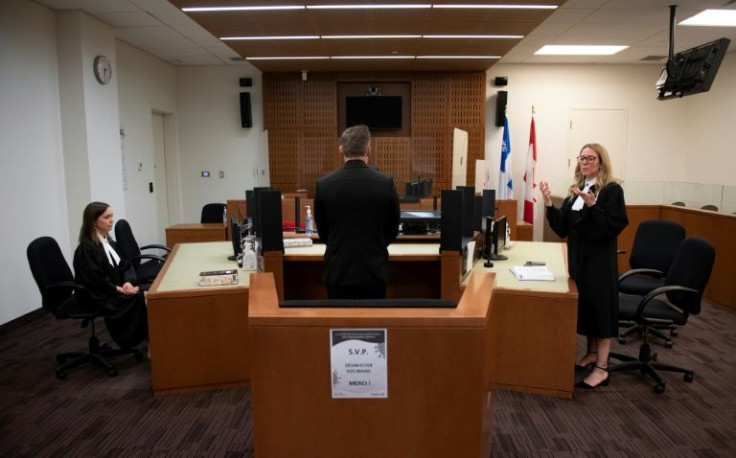 KEY POINTS
Cravath, Swaine & Moore is a prestigious white-shoe law firm in the U.S.
The law firm has been awarded multiple times for its outstanding performance
Cravath is best known for its work in litigation and mergers & acquisitions
Everyone needs a lawyer at some point in their life. It's not only when you break the law that you'll need legal representation. Lawyers are necessary when purchasing properties, migrating to a new country, going through divorce or custody battles or even when you just need advice.
When getting legal representation, it's important that you hire the best ones to defend your rights. Getting a lousy one could spell doom for you.
And in terms of premier services, one of the most highly-regarded and long-standing firms in the field is Cravath, Swaine & Moore. More commonly known as Cravath, the firm is easily one of the most prestigious law firms in the U.S., with over 500 attorneys trained in various disciplines and practices to uphold Cravath's high reputation.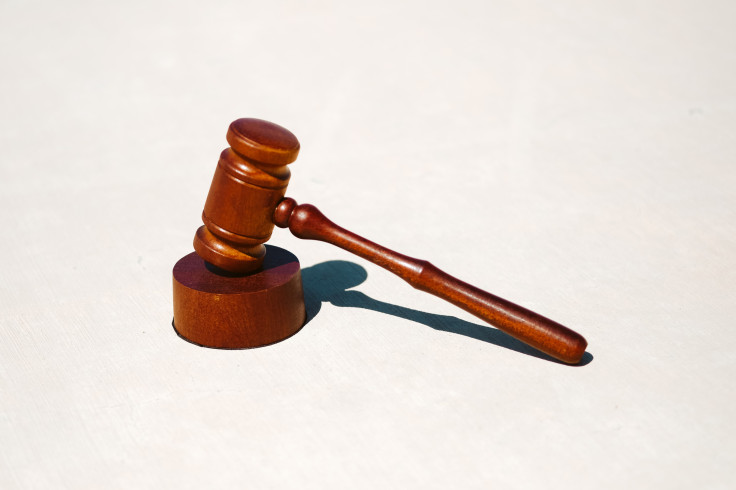 What made Cravath the highly-regarded law firm that it is today? Here are 10 things you must know about the famous law firm:
1. Cravath, Swaine & Moore LLP (known as Cravath) is an American white-shoe law firm.
Headquartered in New York City with an additional office in London, Cravath is a white-shoe firm traditionally associated with providing services to the upper-class elite who graduated from Ivy League Schools.
2. Cravath is nationally ranked in 23 practice areas and regionally ranked in 28 practice areas.
With over 500 highly professional attorneys in its firm, Cravath is currently nationally ranked in 23 practice areas and regionally ranked in 28 practice areas, making the firm one of the most flexible in specialized law practices.
Some of its national rankings include Tier 1 in Litigation, Corporate Law, Commercial Litigation, Banking & Finance, Mergers & Acquisitions, Tax Law, Securities Regulation, Environmental Law, Criminal Defense, and ERISA Law.
3. Cravath consistently ranks as one of the top Wall Street law firms based on size, profitability, and long-term reputation.
Thanks to its long-standing and illustrious history, Cravath consistently ranks as one of Wall Street's top law firms. Currently, the firm ranks in fifth place based on the current 2022 rankings voted by associates.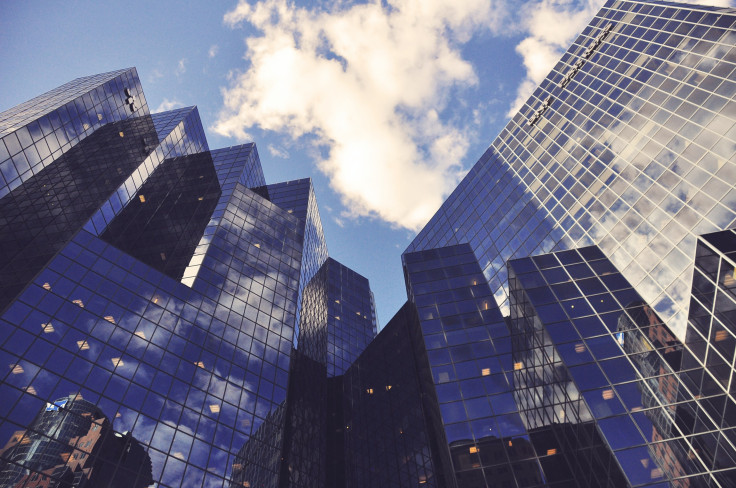 4. Cravath is one of the few influential law firms that expanded internationally without opening branch offices all over.
Despite its influence, prestige, and the won cases that gave it acclaim, Cravath has remained headquartered in New York City, with an additional office in London. This means it maintained its reputation by excellent performance alone. The firm opened its second U.S. office after more than 200 years.
Last June, Cravath penetrated the nation's capital for the home of its second U.S. office, with prominent lawyers joining as partners and associates. The expansion is in line with Cravath's recent "big moves," like increasing its bonus scale, abandoning the pure lockstep model, and setting a higher associate salary scale.
5. Cravath was founded back in 1819.
While the firm adopted the name of Cravath, Swaine & Moore in March 1, 1944, it actually started as the Blatchford law firm in 1819 by Richard M. Blatchford.
Since then, the firm has continued merging and making partnerships with other firms throughout the years, all while making a name for itself by representing several entities and clients. Despite this, the firm has remained relatively small, training its attorneys rather than taking in more.
6. The law firm secured a U.S. Revenue of nearly $1 billion last year.
As per the National Law Journal's 2022 NLJ 500 ranking of firms based on size, Cravath had over $1 billion gross revenue last year, placing it in 52nd place on The American Lawyer's 2022 Am Law 200 Ranking and the 68th highest-grossing law firm in the world.
The firm also has a $4.4 million profit per partner in the U.S., and $1.5 million in revenue per lawyer.
7. Cravath is known for high-profile litigation and mergers & acquisitions.
While the firm has had countless cases in its 200+ years of existence, Cravath is best known for its work in high-profile litigation and mergers & acquisitions. Currently, the firm is at Tier 1 in National and Regional rankings on both practices, which it achieved by representing a number of significant global companies and financial institutions.
The firm also always excels when handling the most challenging legal issues, business transactions, and critical disputes.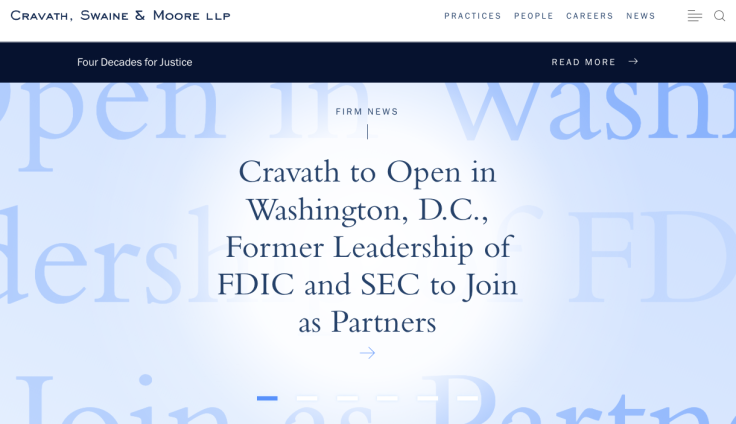 8. Paul Cravath of Cravath started the so-called "Cravath System."
Paul Drennan Cravath, a prominent Manhattan Lawyer and one of Cravath's most well-known partners, started the "Cravath System" during the early 20th century.
An innovative change that transformed countless law firms, the system included hiring new law school graduates, training them carefully as associates, and allowing the best to become partners of the firm after a few years. Up until this new system, partner earnings were based primarily on seniority due to lockstep compensation.
Besides that, Cravath was also a director of the New York Symphony Society, the Metropolitan Opera, the Juilliard School of Music and was even a founder of the Council on Foreign Relations back in 1921.
9. One of Cravath's notable achievements was helping IBM withstand a series of antitrust lawsuits.
After World War II, Cravath represented IBM and helped withstand a series of antitrust lawsuits that almost led to the company's downfall. Started in 1969, the case ended in 1982 with the government stating that the case was without merit.
The approach that Cravath took during the case became the model for complex litigation in plenty of other major firms. During the case, the firm also took on other high-profile suits, leading to significant growth throughout the '80s and the '90s.
10. Cravath is a multi-awarded law firm.
Thanks to centuries of experience that led to expertise on broad-based practices and specializations, Cravath became a highly-decorated and multi-awarded law firm.
Some of its notable awards include ranking as the #1 law firm in the U.S. in the annual "Vault Law 100" in 2017, 2018, and 2019. Since 2007, the firm also ranked consistently in either first or second place.
In 2016, Cravath was ranked by Chambers and Partners in the top tier among U.S. law firms for Banking & Finance, Capital Markets (Debt & Equity), Corporate/M&A (The Elite), Environment (Mainly Transactional), Media & Entertainment (Corporate), Securities Litigation, General Commercial Litigation (The Elite) and Tax.
© Copyright IBTimes 2022. All rights reserved.
FOLLOW MORE IBT NEWS ON THE BELOW CHANNELS