'Boruto' Episode 254 Spoilers, Promo: The Spiral Of Revenge
KEY POINTS
Boruto is ready to put his life on the line
"Boruto: Naruto Next Generations" Episode 254 is releasing Sunday
The episode will stream on Crunchyroll, Hulu, and Apple TV
Ikada has turned down Boruto's offer to stop the ongoing war. Since Boruto is unable to change his friend's mind, he makes a difficult decision in "Boruto: Naruto Next Generations" Episode 254.
The official promo trailer of Episode 254 shows Boruto crying and confessing that even he is scared of dying. But he is not the only one; he remembers all the people who gave up their lives in the fighting.
Boruto announces that they cannot let this war continue and claim more innocent lives on both sides. In order to completely stop this cycle of hatred, someone has to take all the pain, and that someone is Boruto.
In the last episode of the series, members of Team 7 visited Ikada, who was fighting against the Land of Water. Boruto attempted to convince Ikada to stop the war but the latter, coldly, turned down his requests.
"Boruto, Sarada, and Mitsuki go meet with Ikada, who has now sided against the Land of Water. Boruto tries talking to Ikada as a friend to get him to stop fighting. But since Boruto is responsible for what happened to his sister Seiren, Ikada refuses to listen. Even still, Boruto persistently tries to reason with him. Ikada coldly proposes a certain condition," read the official synopsis of Episode 253, as per Crunchyroll.
The cast of the anime includes Yuuko Sanpei as Boruto Uzumaki, Yusuke Shirai as Ikada Funato, Noriaki Sugiyama as Sasuke Uchiha, Kokoro Kikuchi as Sarada Uchiha, Ryuuichi Kijima as Mitsuki, Junko Takeuchi as Naruto Uzumaki, Chiharu Sawashiro as Hiruga, Hidenori Takahashi as Konohamaru Sarutobi, Shoutarou Morikubo as Shikamaru Nara, Kunihiro Kawamoto as Omoi, Nana Mizuki as Hinata Hyuuga, Tetsuya Kakihara as Deepa, Yūichi Nakamura as Koji Kashin, Yūma Uchida as Kawaki, Houko Kuwashima as Delta, Kenta Miyake as Boro, Akio Ohtsuka as Amado, Junta Terashima as Code and Kenjiro Tsuda as Jigen.
The opening theme song of "Boruto: Naruto Next Generations" anime, titled "GOLD," is performed by FLOW. The ending theme song, titled "Twilight Fuzz," is by THIS IS JAPAN.
"Boruto: Naruto Next Generations" Episode 254 is scheduled to air Sunday. The episodes are available on Crunchyroll, Apple TV, and Hulu. The new installments will stream in Japanese with English subtitles.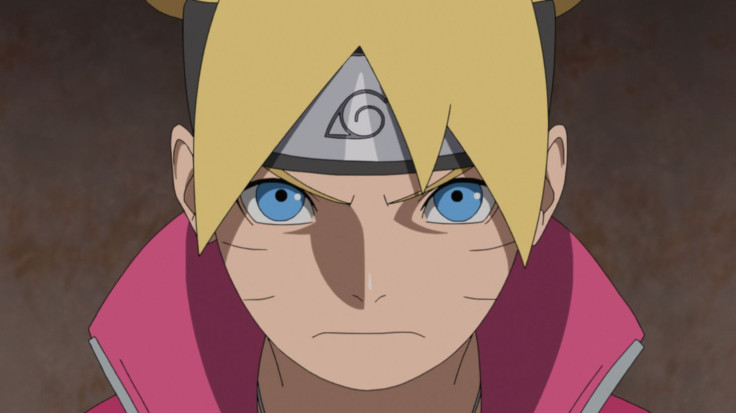 © Copyright IBTimes 2022. All rights reserved.
FOLLOW MORE IBT NEWS ON THE BELOW CHANNELS