'Boruto: Naruto Next Generation' Episode 257 Synopsis, Spoilers, Release Date
KEY POINTS
Naruto is unavailable for a movie role
"Boruto: Naruto Next Generations" Episode 257 is releasing this Sunday
The episode will stream on Crunchyroll
Konohamaru respects Naruto and he is getting a chance to play the Hokage in a popular movie based on Naruto's life.
A Twitter user named Abdul Zoldyck has shared the synopsis of "Boruto: Naruto Next Generations" Episode 257.
Naruto was supposed to play himself in the movie but he couldn't as he was busy. The makers of the movie approach Konohamaru for the role.
"Konohamaru is asked to participate as the 'Seventh Hokage – the role of himself' in a very popular shinobi movie series, and so he accepts the request. Konohamaru is thrilled to be playing the role of the person that he respects so much," read the summary of Episode 257.
In the last episode, Boruto and Sarada were spending some downtime at Thunder Burger after their hectic and dangerous mission in the Land of Water.
They were joined by Cho-Cho and Inojin who were happy that Team 7 could complete the mission. Boruto praised Sarada for her skills as a captain. However, Sarada confessed that she still has a lot to improve as a leader.
Sarada asked them if they got any new missions. Cho-Cho revealed her teammate Shikadai was selected to go on a mission with a different team and they were placed on standby.
Boruto wondered if they were okay with that because Shikadai would keep advancing further.
Inojin said as genins, they were stuck with limited opportunities. Boruto warned that if Team 10 didn't show concrete results, Shikadai's reputation as captain will take a hit.
Cho-Cho and Inojin were introspecting and wondered if Shikadai should team up with more talented and proactive warriors.
Soon, the duo was summoned on a mission. Cho-Cho and Inojin were informed that the headquarters received intel from the Sensory Team. Someone wanted by the Hidden Cloud was hiding in Konohagakure.
He was a rogue shinobi and the village was tasked to take him into custody. This rogue shinobi was a ramen restaurant owner. The duo decided to take up the mission and started tracking him down.
The opening theme song of the series, titled "Kirarirari," is performed by KANA-BOON. The ending theme song, called "Bibouroku," is by Lenny code fiction.
"Boruto: Naruto Next Generations" Episode 257 is coming out this Sunday. The episode will live stream on Crunchyroll.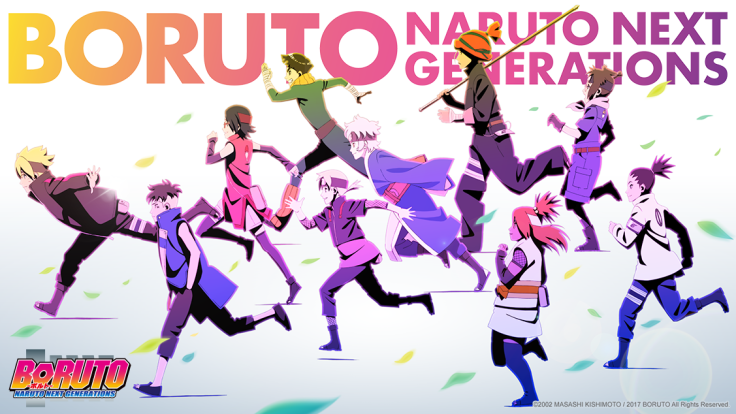 © Copyright IBTimes 2023. All rights reserved.