'Boruto: Naruto Next Generations' Chapter 55 Spoilers, Brief Preview: Reviving Naruto
KEY POINTS
Boruto and his friends will try to revive the Seventh Hokage
Momoshiki is contained after Boruto's intervention
"Boruto: Naruto Next Generations" Chapter 55 is releasing Friday
The side effects of Baryon Mode take a toll on Naruto. After containing Momoshiki, the next biggest challenge for Boruto and company is to revive Naruto. The leaks and summary for "Boruto: Naruto Next Generations" Chapter 55 are not yet out but a brief preview highlighting the chapter is available now.
Twitter user Abdul Zoldyck shared the preview for Chapter 55 teasing all is not well with Naruto. Boruto manages to remove Momoshiki from his body to take back control.
Naruto remains unconscious after using the Bayron Mode against Isshiki in earlier chapters. It remains to be seen if Boruto and Sasuke are able to revive him in "Boruto: Naruto Next Generations" Chapter 55.
"The hero and the ninja face tough trials! In order to protect important things, the fierce battle of the protagonists heats up! Otsutsuki Momoshiki who sleeps inside Boruto manifests himself! Kawaki and Sasuke are attacked by evil hands, but… Following the fierce battle, Naruto falls! What is the fate of him and the village…!? After the battle to the death, Boruto and the others defeated Isshiki Otsutsuki and contained Momoshiki! But after Naruto's excessive use of his new mode, does something happen to Naruto's body…?" read the preview.
In the previous episode, Momoshiki, who has complete control over Boruto's body, blocks Sasuke's Space-Time Ninjutsu.
Momoshiki looks at Boruto's body and is delighted to be free. Meanwhile, Sasuke notices that Boruto's damaged wrist has healed and based on his movements, the other fractures are fixed too. He feels it is due to Momoshiki's special healing abilities.
Kawaki jumps in and tries to shake Boruto's consciousness out of Momoshiki. However, Momoshiki tells him to join forces with him.
Kawaki is annoyed and launches an attack but Momoshiki is able to counter it and stab him in the back.
Momoshiki tells Sasuke that Kawaki's body still contains the Otsutsuki data and the process is about 80% complete. Kawaki is close to becoming Otsutsuki at this point and Momoshiki wants to use the former as his sacrifice to cultivate the Divine Tree.
"Boruto: Naruto Next Generations" Chapter 55 is releasing Friday. The digital version of the chapter will be out on Viz and Manga Plus.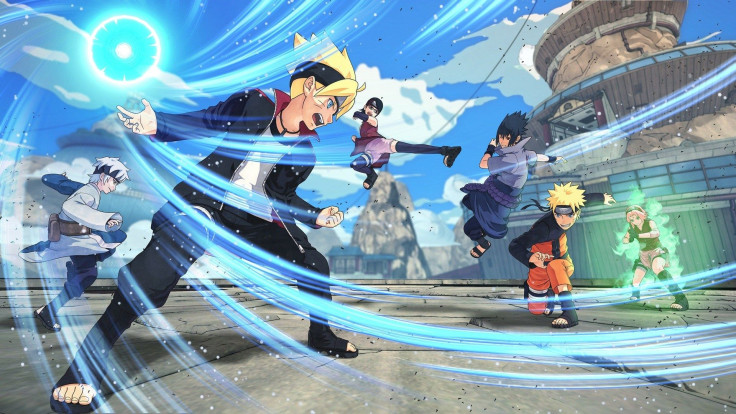 © Copyright IBTimes 2023. All rights reserved.