'Boruto: Naruto Next Generations' Episode 157 Title, Synopsis Released
KEY POINTS
New spoilers and title tease the first episode of the Kara Actuation Arc.
Episode 157 of "Boruto: Naruto Next Generations" will see Sasuke and Sai on a mission to gather intel about Kara
The episode is scheduled to broadcast Sunday, July 19
The title and synopsis of "Boruto: Naruto Next Generations" Episode 157 are out teasing what fans can expect from the first episode of the Kara Actuation Arc. The upcoming arc revolves around a mysterious organization called Kara.
This article contains spoilers
Animedia Magazine has released the summary and title of "Boruto: Naruto Next Generations" Episode 157. Twitter user OrganicDinosaur (a reliable Boruto and Naruto spoiler source) translated the summary of the episode titled "Traces of Kara."
Uchiha Sasuke and Yamanaka Sai visit a location in Amegakure Village that maybe the hideout of Kara. Sasuke and Sai head to the village after they are tipped by Shojoyji, who is the head of the Mujina Bandits.
After an incident that happened in the past, the underground waterway remains inaccessible. However, Sai and Sasuke continue their investigation. Later, the duo meets a person named Touno Garashi, who knows about the organization. With the help of Garashi, Sasuke and Sai start their mission to gather more intel from the alleged Kara hideout.
Recently, a scene from Episode 157 surfaced that showcases Sasuke and Sai in a dilapidated complex. It is likely Kara's hideout.
Meanwhile, TV Tokyo has resumed airing new "Boruto: Naruto Next Generations" episodes after the coronavirus-related hiatus. In the recently aired episode 155, Mitsuki's cat, Mikatsuki, finds an injured man in an alley on a rainy night. Mitsuki decides to help the man and brings him home.
The man introduces himself as Samidare Amaashi and he works in a Konohagakure-based company. Later, Team 7 gets a case from the local police department. The mission is to protect the president of a noted chemical company, Kaneki Corporation, from a serial killer named the Rainy Day Killer.
The cast of "Boruto: Naruto Next Generations" anime includes Yuuko Sanpei as Boruto Uzumaki, Noriaki Sugiyama as Sasuke Uchiha, Kokoro Kikuchi as Sarada Uchiha, Ryuuichi Kijima as Mitsuki, Junko Takeuchi as Naruto Uzumaki, Akira Ishida as Gaara, Hidenori Takahashi as Konohamaru Sarutobi, Shoutarou Morikubo as Shikamaru Nara and Nana Mizuki as Hinata Hyuga.
"Boruto: Naruto Next Generations" Episode 157 is scheduled to air Sunday, July 19. The episodes are available online on Crunchyroll. Currently, the installments are available in Japanese with English subtitles.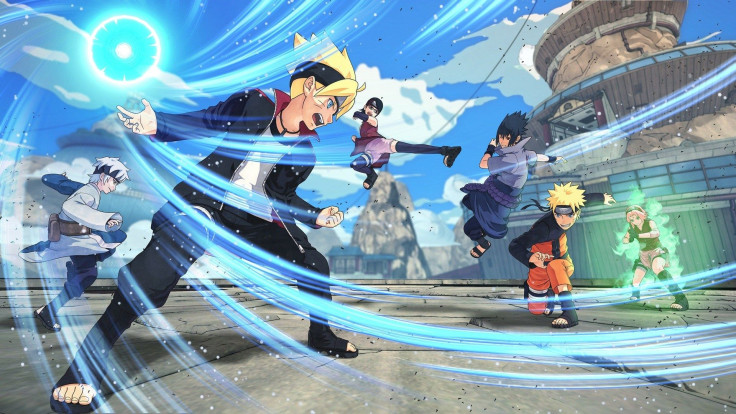 © Copyright IBTimes 2023. All rights reserved.