'Boruto: Naruto Next Generations' Episode 208 Live Stream Details: How To Watch Online, With Spoilers
KEY POINTS
Momoshiki is revived inside Boruto
Team 7 manages to save the Seventh Hokage
"Boruto: Naruto Next Generations" Episode 208 is airing this Sunday
The sudden revival of Momoshiki Otsutsuki inside Boruto changes the game for Team 7. In "Boruto: Naruto Next Generations" Episode 208, Boruto in his new form takes on Boro. The new episode is titled "Momoshiki's Manifestation."
The official website has released the promo trailer and synopsis of "Boruto: Naruto Next Generations" Episode 208. After Team 7's coordinated attack, Boro is severely wounded. However, the Kara Inner is angry and starts attacking Kawaki, Sarada, Boruto and Mitsuki in a fit of rage.
Team 7 members are running out of options as Boro is getting unmanageable.
Boruto faints after Boro's attack and suddenly, something takes over the former's consciousness. It is Momoshiki controlling Boruto.
Kawaki, Sarada and Mitsuki are surprised to see Boruto's new form. Momoshiki showcases his incredible powers.
After the battle, Team 7 manages to rescue Naruto and bring him back to Konohagakure. Boruto cannot recall the incident that happened in the other dimension.
In the previous episode, Boruto, Sarada, Mitsuki and Kawaki continued the fight against Boro. However, Boro's monstrous regenerative ability appears to be indestructible.
After Kawaki, Mitsuki and Boruto were engaged with Boro, Sarada was able to locate the enemy's core. She used her Chidori technique to extract the core. Sarada managed to destroy the core, leaving Boro without any regenerative powers.
"The newly formed Team 7's all-out attack damages Boro, and their efforts seem to be successful. However, Boro uses his regenerative powers to revive himself. Mitsuki's quick-witted action protects the team from Boro's black mist," read the synopsis of Episode 207, according to Crunchyroll.
The cast of the anime includes Yuuko Sanpei as Boruto Uzumaki, Noriaki Sugiyama as Sasuke Uchiha, Kokoro Kikuchi as Sarada Uchiha, Ryuuichi Kijima as Mitsuki, Junko Takeuchi as Naruto Uzumaki, Chiharu Sawashiro as Hiruga, Hidenori Takahashi as Konohamaru Sarutobi, Shoutarou Morikubo as Shikamaru Nara, Kunihiro Kawamoto as Omoi, Nana Mizuki as Hinata Hyuuga, Tetsuya Kakihara as Deepa, Yūichi Nakamura as Koji Kashin, Yūma Uchida as Kawaki, Houko Kuwashima as Delta, Kenta Miyake as Boro, Akio Ohtsuka as Amado, Junta Terashima as Code and Kenjiro Tsuda as Jigen.
Fans can watch "Boruto: Naruto Next Generations" Episode 208 online on Crunchyroll. The episode will live stream in Japanese with English subtitles this Sunday.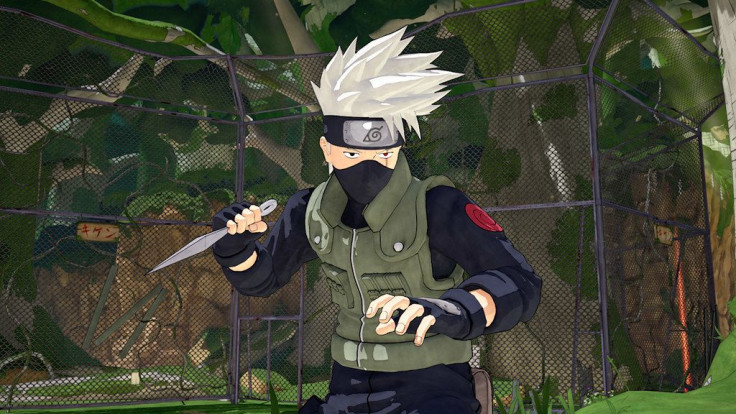 © Copyright IBTimes 2023. All rights reserved.