'Boruto: Naruto Next Generations' Episode 234 Live Stream Details: How To Watch Online [Spoilers]
KEY POINTS
Boruto to join forces with Kagura for an urgent mission
"Boruto: Naruto Next Generations" Episode 234 is airing Sunday
The episode will stream on Crunchyroll, Apple TV and Hulu
In the middle of the ceremony in the Land of Water, a bomb detonates and destroys one of the airships. Boruto learns about the mishap and rushes over to the scene in "Boruto: Naruto Next Generations" Episode 234.
The official synopsis of Episode 234 is out on TV Tokyo. Just when Boruto is about to head out and be with Mitsuki, Sarada, and Kawaki, a certain someone has launched an attack on the prison.
Boruto teams up with Kagura to fight against the prison infiltrators. It has been a while Boruto and Kagura worked as a unit and it will be interesting to see if the former can fight alongside an old ally.
The enemy is infiltrating the high-security prison to break out Funato Araumi, who is the leader of a pirate gang and is currently jailed in the Land of Water.
In the last episode, Kawaki got a chance to execute his first official mission as a Team 7 member. He along with Boruto, Sarada and Mitsuki went to the Land of Water for an escort mission.
"The new Team 7 — with Kawaki its newest member — is assigned to escort Katasuke to a ceremony in the Land of Water. Boruto is looking forward to seeing Kagura Karatachi, a shinobi from the Land of Mist whom he hasn't seen since their Academy field trip to the Land of Water. However, in the shadows of the ceremony, a group harboring a grudge stealthily begins to make its move," read the official synopsis of Episode 233 as per Crunchyroll.
The cast of the anime includes Yuuko Sanpei as Boruto Uzumaki, Noriaki Sugiyama as Sasuke Uchiha, Kokoro Kikuchi as Sarada Uchiha, Ryuuichi Kijima as Mitsuki, Junko Takeuchi as Naruto Uzumaki, Chiharu Sawashiro as Hiruga, Hidenori Takahashi as Konohamaru Sarutobi, Shoutarou Morikubo as Shikamaru Nara, Kunihiro Kawamoto as Omoi, Nana Mizuki as Hinata Hyuuga, Tetsuya Kakihara as Deepa, Yūichi Nakamura as Koji Kashin, Yūma Uchida as Kawaki, Houko Kuwashima as Delta, Kenta Miyake as Boro, Akio Ohtsuka as Amado, Junta Terashima as Code and Kenjiro Tsuda as Jigen.
Fans can watch "Boruto: Naruto Next Generations" Episode 234 online this Sunday on Crunchyroll, Hulu and Apple TV. The episode will live stream in Japanese with English subtitles.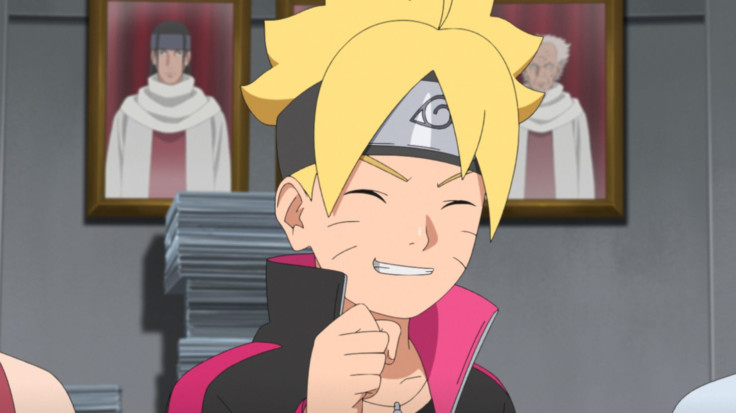 © Copyright IBTimes 2023. All rights reserved.