Boy Scout News: Scouts To Accept Transgender Youth, Reversing Century-Old Policy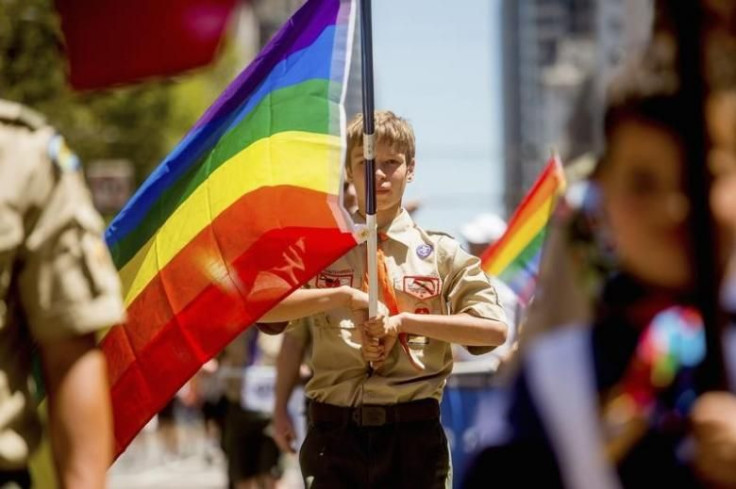 The Boy Scouts of American announced Monday it would begin accepting transgender boys, breaking a century-old admissions policy based on the gender listed on a child's birth certificate.
The move is the latest in the organizations change in attitude toward sexual issues.
While noting the organizations programs "are specifically designed to meet the needs of boys … that approach is no longer sufficient as communities and state laws are interpreting gender identity differently."
"Starting today, we will accept and register youth in the Cub and Boy Scout programs based on the gender identity indicated on the application," the Boy Scouts said in a statement. "Our organization's local councils will help find units that can provide for the best interest of the child."
The statement also pledged the change will not alter the organization's "core values."
Monday's announcement followed a recent lawsuit filed by Kristie Maldanado, who said the Boy Scouts had kicked out her 8-year-old transgender son, Joe, from his Cub Scout troop in Secaucus, New Jersey.
In 2015, the Scouts rescinded its policy against openly gay troop leaders, which had been in place since 1978, but allowed religious institutions to continue to make their own decisions. Two years earlier, the Boy Scouts began accepting gay youth.
Boy Scout policy states no youth can be removed from any program based on sexual preference alone but gender orientation was a separate issue. Transgender issues came to the fore in the last year as schools and other institutions adopted policies on how to treat transgender youth and legislatures moved on the issue.
National President Robert M. Gates told the Scouts' annual meeting in May he relished his role as an agent of change and that opening up scouting to groups previously excluded has allowed the organization to grow its membership and gain sponsorship.
© Copyright IBTimes 2023. All rights reserved.