BP (BP), General Motors Company (GM), Electrolux (ELUX-B) Operations In Egypt Affected By Pro-Morsi Supporters' Deaths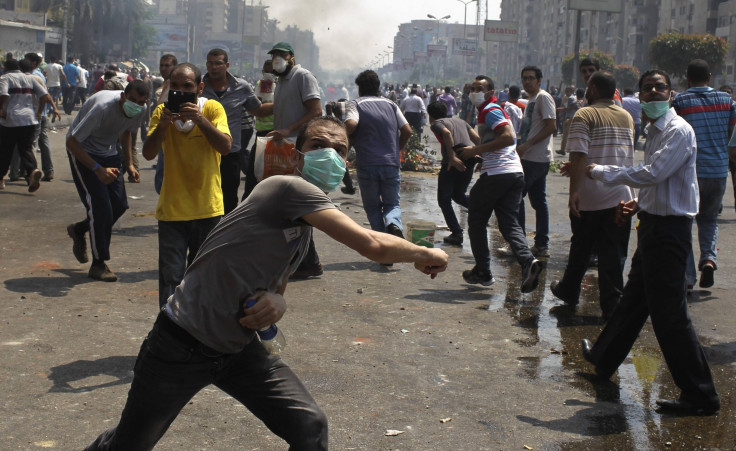 Western companies in Egypt have started to shut factories and offices in Egypt, as the world's most populous Arab country falls back into chaos following a government forces attack that left at least 525 protesters dead on Thursday.
On Wednesday afternoon, a Swedish home appliance company decided to send employees home after the unrest on the streets of Cairo. Located just outside the city, Electrolux AB (STO:ELUX-B) has around 10 factories employing some 6,750 Egyptians, a spokesman told the International Business Times.
"We want to make sure that all our employees are safe when they go back into work. So we made that decision," the spokesman said. "Tomorrow the Egyptian weekend begins and we will have another evaluation of the situation on Saturday"
In the last few days, clashes between government forces and protesters backing ousted President Mohamed Morsi have injured 3,572, according to the health ministry. The violence prompted the declaration of a monthlong state of emergency, which Obama called on the interim government to lift.
In response to the recent instability, General Motors Company (NYSE:GM) Wednesday closed its Cairo office and halted production in operations at their plant where 1,400 Egyptians are employed.
"The safety and security of our employees is of paramount importance to us. We will continue to monitor the situation closely," General Motors announced.
BP PLC (NYSE:BP), another energy company that has a stake in the stability of Egypt, told IBTimes that operations and production were unaffected. "The company is "monitoring the security situation in the (urban) areas where we have offices. All our people are safe and accounted for."
© Copyright IBTimes 2023. All rights reserved.