Brad Pitt On His Unconventional Red Carpet Fashion Style: 'We're All Going To Die'
Brad Pitt has opened up about his head-turning looks on the red carpet of late. While attending the Los Angeles premiere of "Bullet Train" on Tuesday, the veteran actor explained he wanted to exude that blithe kind of vibe through his unconventional outfits.
Pitt attended the premiere donning a vibrant green suit on top of a teal shirt and a pair of neon yellow sneakers. His choice of the ensemble comes a month after he turned heads at the Berlin premiere of his film, where he rolled up wearing a brown knee-length skirt and matching jacket.
He also matched the look with a dusty rose pink button-up shirt underneath his two-piece set and some eye-catching accessories that included pendant necklaces, black combat boots, and a pair of black sunglasses. He told The Associated Press at the time that he opted for the linen look "for the breeze."
Asked about his choice of red carpet ensemble lately, the actor explained his goal was to "mess it up" by going for a more carefree style. "I don't know! We're all going to die," he told Variety. "So let's mess it up."
Interestingly, the "Once Upon a Time in Hollywood" actor predicted nearly two decades ago that there would come a time when skirts would be a trend for men. While promoting his movie "Troy" in 2004, he said it was not only his prediction but also his "proclamation."
"Men will be wearing skirts by next summer," he told British Vogue. "That's my prediction and proclamation. The film answers to both genders. We were going for realism and Greeks wore skirts all the time then," he added.
Meanwhile, the veteran actor suggested during his interview for GQ Magazine's cover story in June that he's seizing every moment on the red carpet as he doesn't intend to walk red carpets forever. "I consider myself on my last leg, this last semester or trimester. What is this section gonna be? And how do I wanna design it?" he said.
However, putting light on his statement Tuesday, Pitt shut down rumors of his imminent retirement. "I've never been a five-year plan kind of guy. I'm just, whatever feels right for the day. I still operate that way," he told Deadline.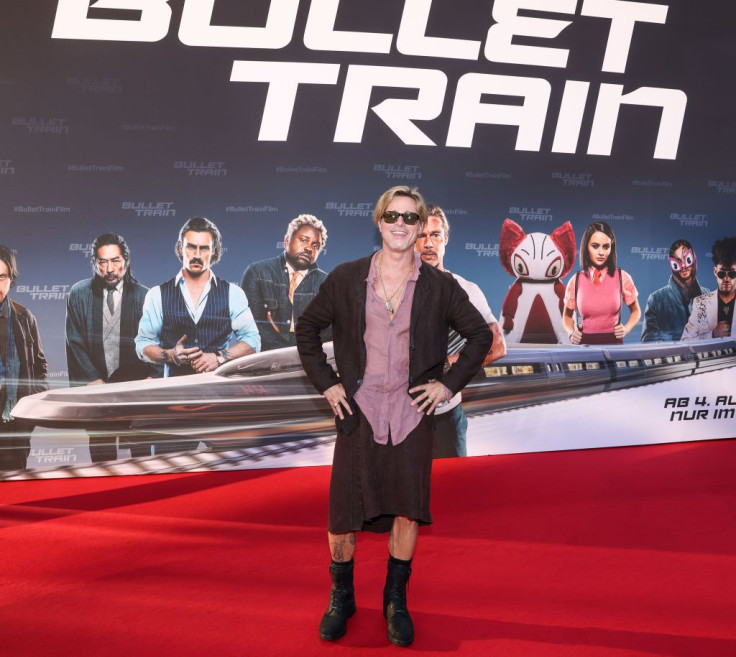 © Copyright IBTimes 2022. All rights reserved.
FOLLOW MORE IBT NEWS ON THE BELOW CHANNELS