Brad Pitt, Jennifer Aniston Engagement Rumors Resurface Amid Angelina Jolie Divorce Drama
Rumors about Brad Pitt and Jennifer Aniston's engagement resurfaced Wednesday amid the ongoing battle between the actor and his estranged wife Angelina Jolie. However, Aniston and Pitt are not engaged, Gossip Cop reported once again debunking rumors of their reunion.
The rumors sparked again with OK! magazine featuring separate images of Aniston and Pitt that were photoshopped together. The actress appears to be flaunting a big engagement ring, with the headline, "Brad Puts A Ring On It!" The tabloid claims Aniston and Pitt are "ready to give forever another ago — and the proof is in the giant ring on her left hand." The report cited a source, saying: "They realized they were always meant to be together in the end, and are quietly telling friends they plan on getting remarried."
According to the fabricated report, Pitt "popped the question at mutual pal George Clooney's chateau in Sardinia, Italy, earlier this summer," adding: They flew in for a fun weekend with George and Amal, and after dinner one night, Brad surprised Jen with an engagement ring he'd designed himself."
However, the claims are false as Pitt and Aniston have not spoken to each other in years, so there is no chance the duo got engaged.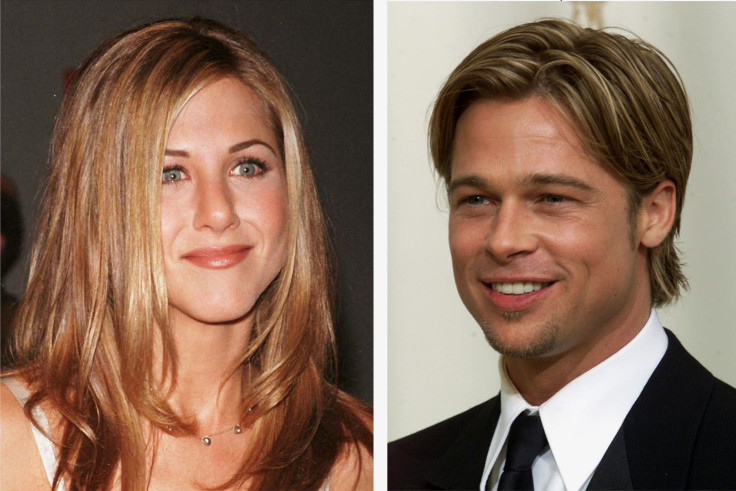 The latest rumor of Pitt and Aniston's engagement comes as the "Moneyball" star is battling it out with his estranged wife over their divorce and child support. Jolie on Tuesday filed documents in court claiming Pitt hasn't paid any "meaningful" child support when it comes to their six kids. Pitt's lawyers filed their response on Wednesday denying Jolie's claims and saying he's paid the actress over $9 million since their September 2016 split.
"Respondent has previously loaned Petitioner $8.0 million to assist her in purchasing her current residence and has paid over $1.3 million in bills for the benefit of Petitioner and the minor children," the documents read.
Jolie's spokeswoman, Mindy Nyby, told Entertainment Tonight (ET) on Tuesday that the actress wants to move the divorce process forward with the new court filing.
"The aim of Angelina's routine court filing is to provide closure to the marriage in a way that clears a path toward the next stage of their lives and allows her and Brad to recommit as devoted co-parents to their children," the statement read.
A source also told ET that Jolie just wants "everything to be straight and fair and to move on."
"[Angelina's] main focus has always been to co-parent with Brad," the source added.
"She gave up a year and a half of work to be with the children and is only now going back to work to pay off the house that she needed to buy because Brad kept their family home," the source claimed.
Despite Pitt's divorce and the ongoing battle with Jolie, it is clear that the actor has not reunited with his former wife.
© Copyright IBTimes 2023. All rights reserved.