Bradley Cooper's Ex Irina Shayk Spotted With Mystery Man In New York
Bradley Cooper's ex Irina Shayk was spotted with a mystery man.
The "A Star is Born" actor's ex stepped out on Wednesday afternoon with an unidentified man. The pair was seen leaving the Mercer Hotel for a night out, Cosmopolitan first reported.
The man was not named, but in the photo shared by the publication, the two appeared close. Shayk can be seen standing behind the man, but there are no signs of any romance.
The publication noted that the man could be Shayk's friend or her new bodyguard. But at present, there are no details about the man's identification.
Meanwhile, a source said that Shayk's ex-boyfriend Cooper is slowly getting back into the dating scene. In fact, one of his buddy's wives set him up with someone. Although the encounter went well, it was reportedly not a love match.
Shayk and Cooper were first spotted together in April 2015 at a performance of "Finding Neverland" on broadway. A source said that at the time they were in a "friendly relationship."
A month after they were photographed strolling around New York. They were also seen kissing in the daylight hours on the streets of London. In March 2016, they made their red carpet debut as a couple at L'Oreal Red Obsession party. In November of the same year, Us Weekly announced that they were expecting their first baby.
Earlier this year, the exes attended Golden Globes together. However, in June, a source said that their relationship hit the rock bottom and neither one was happy with their romance. In the same month, a source claimed that they were officially done.
Cooper was romantically linked to Lady Gaga. However, sources close to the pair said that they were just co-stars and friends. The "Poker Face" singer was spotted kissing and smooching with Daniel Horton in August. Also, Cooper's priority was not finding love but his daughter with Shayk.
In August, Cooper was spotted running errands and having some fun with his and Shayk's 2-year-old daughter Lea. The actor sported a new hairstyle and dressed casually in blue slacks and gray T-shirt with tennis shoes. Meanwhile, Lea donned a white striped shirt and blue shorts. She was also photographed wearing a sweatshirt over her shirt in some of their activities that day.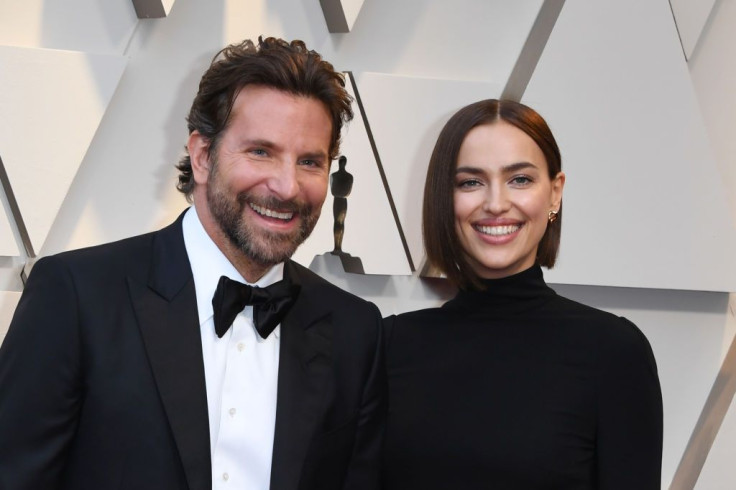 © Copyright IBTimes 2023. All rights reserved.