Brawl Breaks Out On KLM Flight After Passengers Refuse To Wear Mask [WATCH]
KEY POINTS
Fight broke out onboard a KLM flight from Amsterdam to Ibiza
Two unruly passengers refused to wear masks and bothered co-travelers physically and verbally
Both the men were arrested
A violent brawl broke out onboard a KLM flight from Amsterdam to Ibiza on Friday, July 31, after two passengers allegedly refused to wear masks.
The unruly passengers refused to wear masks and started bothering others after the flight took off from Amsterdam. Upon arrival in Ibiza, both of them were taken into custody. Reports stated other passengers helped the flight crew to restrain the passengers until the officials arrived.
In a statement, an airline spokesperson confirmed the incident saying, "Two unruly passengers refused to wear their face masks, and they were bothering their fellow passengers physically and verbally. The pilot informed the local authorities and upon arrival, both passengers were arrested. The flight safety was not compromised during the flight."
Meanwhile, a video of the brawl has gone viral on social media.
In the clip, other passengers can be seen trying to restrain the two travelers. They were also heard saying, "Stop now, there are kids over here!"
According to Paddle Your Own Kanoo, an aviation news website, the two passengers got violent after the cabin crew confronted them for not wearing a mask. The two men refused to sit down and also allegedly hit another co-traveler. Following this, other passengers subdued them, with one being restrained using cable ties.
"The staff (cabin crew) are trained and know what to do. It is also nice that fellow passengers helped immediately," a spokesperson of the airline said.
The incident comes weeks after a woman was removed from an American Airlines flight from Ohio to North Carolina after she allegedly refused to wear a mask. A video of the incident showed the woman being removed from the flight amid applause from other travelers.
"She was argumentative from the gate. She demanded to be boarded first and was causing an obvious scene. Once boarded she was making phone calls and arguing with the attendant when asked to put her phone away. She also refused to wear a mask putting others on the flight at risk," Jordan Slade, who posted the video on the internet, said.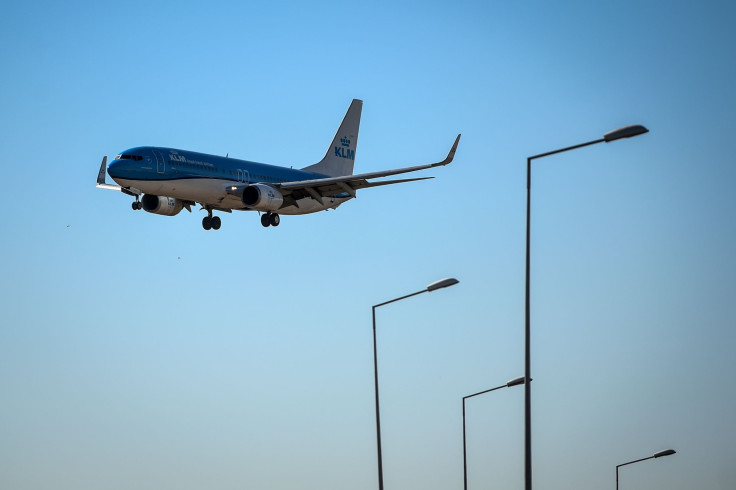 © Copyright IBTimes 2023. All rights reserved.