'Breaking Bad' Star Jonathan Banks To Appear On 'Community' Season 5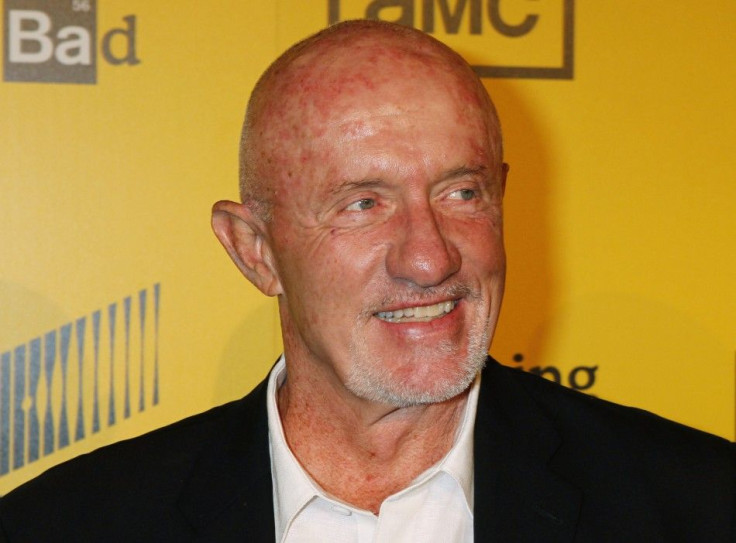 "Breaking Bad" star Jonathan Banks is set to continue intimidating audiences with his grim attitude and uneasy stares, this time on the fifth season of NBC sitcom "Community."
According to Entertainment Weekly, Banks, who portrayed the grizzled hitman Mike Ehrmantraut for much of "Breaking Bad," will appear in 11 out of 13 episodes of the upcoming "Community" season. Banks is reportedly set to play Pat Nichols, "an intense criminology professor with a mysterious background in military and police work."
This is not the first NBC sitcom for Banks, nor is it the first time a "Breaking Bad" actor has crossed over to "Community." Previously, Banks appeared in the fifth season of "Parks and Recreation" as Adam Scott's father, while fellow "Breaking Bad" alum Giancarlo Espositio has made several appearances on "Community" as the brother of former regular Chevy Chase.
Interestingly, Banks will appear in more episodes of "Community" season 5 than series star Donald Glover has. Last month, Glover announced that he is leaving "Community" to focus on both his rap career and a new music-related show at FX that is currently titled "Atlanta." Glover, who had previously appeared in every episode of the sitcom, will star in only five of the upcoming 13 season five episodes.
"Community" returns to NBC in the 2013-2014 season, though its exact airdate has not yet been announced. Series creator and showrunner Dan Harmon, who was previously fired after the third season, will be returning to the show for its fifth season.
© Copyright IBTimes 2023. All rights reserved.