'Breaking Dawn: Part 2 Trailer Debuts Before The Hunger Games Today, Robert Pattinson and Kristen Stewart's Hottest Magazine Covers
While today is all about The Hunger Games release, fans of The Twilight Saga are also getting a major payoff! The last installment of the series, Breaking Dawn: Part 2 trailer debuts before The Hunger Games showings. The promo has already hit the web but Summit (the production company behind the Twilight films) has been removing the footage. Fans have been posting their reactions online and according to MTV, they are satisfied. The main focus of the promo is Bella (Kristen Stewart) and her remarkable transformation into a vampire. Edward (Robert Pattinson) seems less important in this film than in the others and that's largely because Bella has come into her own and has learned who she is outside of her relationship with Edward.
As fans dressed up in Hunger Games costumes and gathered around the countdown clocks that theaters put up, it was clear that there's no limit to how many franchises they will support. One fan just couldn't contain herself:
I was so happy. I am so excited. I saw the first part of 'Breaking Dawn' at 12, and I will do the second one again. It looks awesome. That last part of the trailer, where she looks like she's about to pounce on that animal, was nice.
Sadly fans will have to wait until November 16th to see the film. On the bright side, Stewart and Pattinson's real-life romance has been going strong for three years as of this month. Here's a look back at the sexiest magazine covers that the pair have appeared on!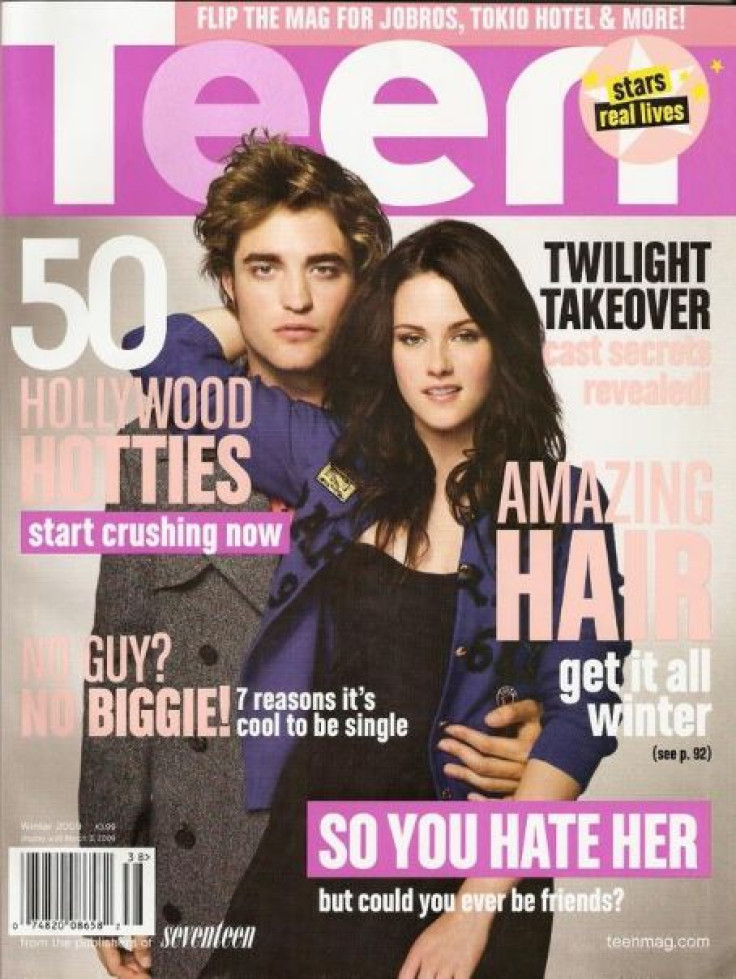 harpers bazaar edward bella cover of the year Robert Pattinson and Kristen Stewart Nominated Magazine Cover of the Year
1
1
*
© Copyright IBTimes 2023. All rights reserved.