Breakthrough COVID-19 Deaths In Vaccinated Patients Become More Common, But Boosters Can Help
Data from the Centers for Disease Control and Prevention has found that among vaccinated people who died in January and February less than a third had a booster shot. Those who got a single round of the COVID-19 vaccine but not a booster shot are three times more likely to die.
The difference in the death rate between vaccinated and unvaccinated COVID-19 patients was once clear. However, more recently the death rate gap between vaccinated and unvaccinated people is closing.
The U.S. booster campaign has been far less successful than the initial vaccine campaign and that lagging campaign may cause growing national health problems.
For comparison, during the Delta wave of the pandemic less than a quarter of the deaths were among vaccinated people. That occurred when people still had protection from their initial vaccine course.
However, for the more contagious Omicron variant, breakthrough cases became more common among the vaccinated, as were deaths -- up 40% among vaccinated people in January and February. Deaths were up because of the contagiousness of the new variant. It was also because the protection the initial vaccine courses provided faded.
Dr. John Brownstein, an epidemiologist at Boston Children's Hospital, told ABC News that the data is not a sign that vaccines are not effective.
"These real-world analyses continue to reaffirm the incredible protection these vaccines afford especially when up to date with boosters," Brownstein said.
Vaccines' fading effectiveness is a sign that at least one additional booster shot could make a difference. There have been conflicting thoughts about a second booster shot.
As of Wednesday, there are about 220 million fully vaccinated Americans but only about 100 million have been boosted. Around 91.5 million are eligible to receive a booster shot but have not done so.
"It's really important that we try to get the half — or a little bit more than a half — of Americans who have only received two doses to get that third dose," Dr. Peter Marks, of the FDA's Center for Biologics Evaluation and Research, said Monday.
The CDC's threshold for "fully vaccinated" is still just the initial course of vaccination against COVID-19. However, a CDC study conducted during the Omicron wave in January proved that boosters are 90% effective at preventing hospitalization.
Another COVID-19 wave is already underway in many parts of the U.S.
Experts predict another wave in the fall and winter that could cause 100 million new cases of COVID-19. A booster shot campaign could help alleviate additional stress on the healthcare sector and prevent more preventable deaths.
"Given the fact that immunity is waning, we've got to get people boosted," Dr. Anthony Fauci told GBH News' Boston Public Radio on Monday.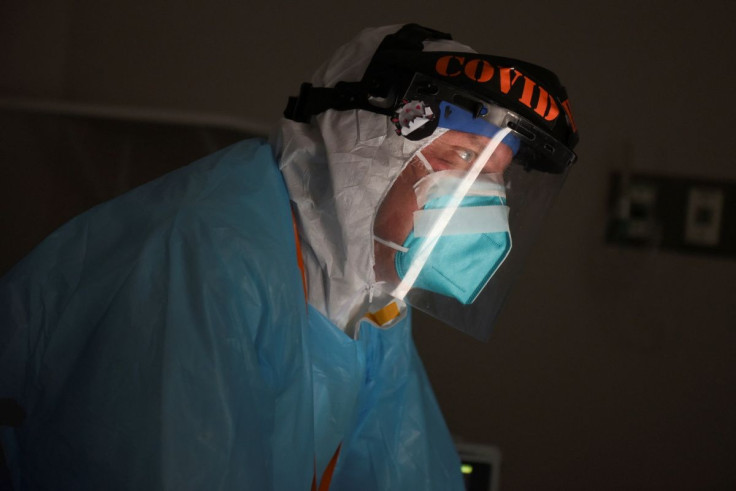 © Copyright IBTimes 2023. All rights reserved.