Bree Olson Tells Howard Stern She Did Not Find Out About Charlie Sheen HIV Diagnosis Until 3 Days Ago [AUDIO]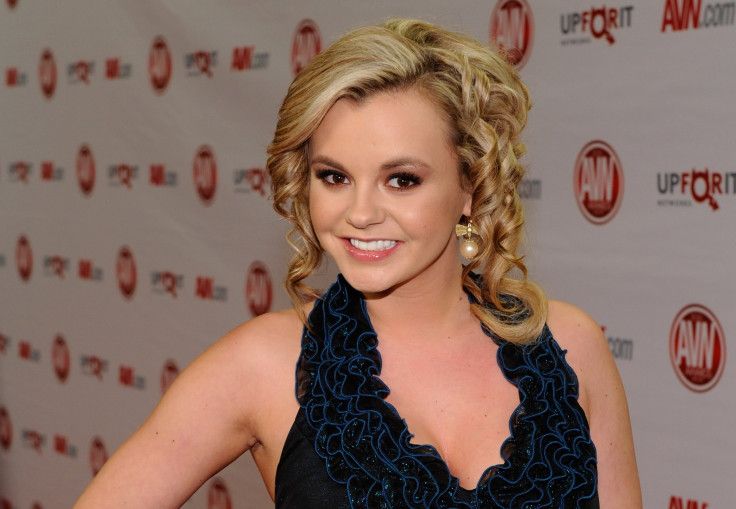 The world was shocked to hear that former "Two and a Half Men" star Charlie Sheen has been HIV-positive for four years on Tuesday during his "Today" interview, but nobody was more surprised than the people closest to the actor. One of his ex-girlfriends, former adult film star Bree Olson, 29, appeared on "The Howard Stern Show" on Sirius XM on Tuesday where she revealed she had no idea about Sheen's condition while the two were a couple.
"He never said anything. I was his girlfriend. I lived with him. We were together. We had sex almost every day for a year," Olson told host Howard Stern.
Olson says that as soon as she heard the news about Sheen -- rumors of his condition surfaced Monday -- she went to a free clinic to receive an HIV test, publicly revealing the results for the first time live on air.
"I am negative for HIV," a relieved Olson told Stern.
Listen to Olson on "The Howard Stern Show" below:
Sheen, 50, appeared on "Today" Tuesday morning and sat down with Matt Lauer to respond to tabloid rumors about the HIV diagnosis. The actor confirmed his condition, while admonishing the tabloid press for spreading rumors.
"I'm here to admit that I am in fact HIV-positive," Sheen said. ​"I have to put a stop to this onslaught, this barrage of attacks and of sub-truths and very harmful and mercurial stories that are about me, threatening the health of so many others that couldn't be further from the truth."
Sheen contradicted Olson's statements to Stern when asked if he had told all of his former sexual partners about his diagnosis. "Yes I have," Sheen told Lauer.
Sheen and Olson were confirmed to be dating in March 2011 and Olson lived with Sheen along with graphic designer Natalie Kenly. Sheen referred to both women as his "goddesses" in an interview with ABC News. The couple reportedly broke up in April 2011.
© Copyright IBTimes 2023. All rights reserved.