Brendan Egan & John Shegerian: A Successful Partnership In Impact Entrepreneurship
* This is a contributed article. The IBTimes news staff was not involved in the creation of this article and this content does not necessarily represent the views of IBTimes. When you buy through links on our site, we may earn an affiliate commission. Here are our
T&C
. For licensing please
click
here.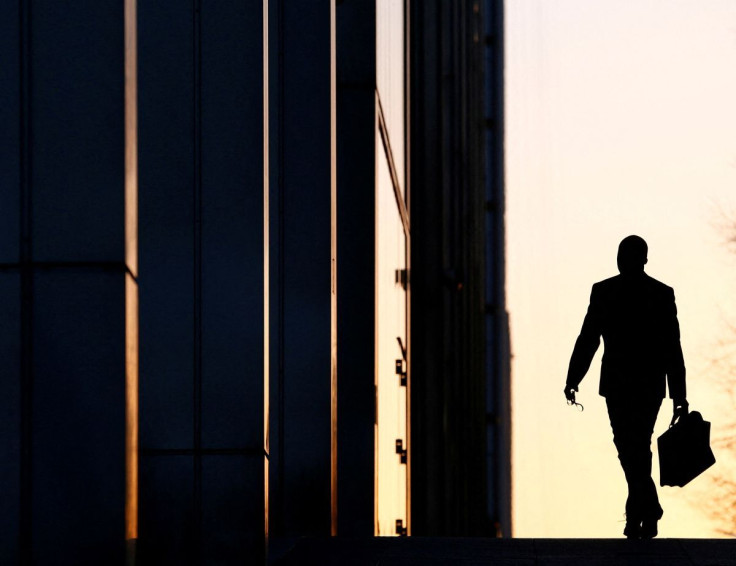 At first glance, they may not look like obvious business partners. One is a 33-year-old from suburban Chicago and the other a 59-year-old New Yorker based in California. On the surface, the two are generations and miles apart.
However, that is where the differences end, as the two self-made millionaires have far more in common than their differences. With a common goal of transforming business ideas into successful impact initiatives while upholding the highest moral integrity and having a bit of fun along the way, John Shegerian and Brendan Egan have formed a decade-long partnership that is just getting started.
From racing horses to recycling electronics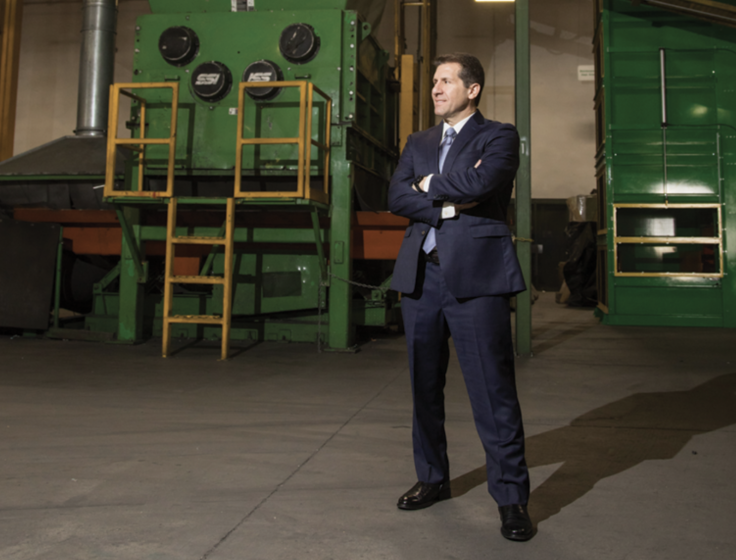 John Shegerian grew up in New York, having achieved the title, at just 15, of being the youngest harness horse driver to race professionally. Winning trophies and competitions and setting a world record at 17 years old helped prepare John for his move to enter the world of business.
He moved to California and started a career in commercial real estate. Moved by the social unrest stemming from the Rodney King riots and seeking to help former inmates turn their lives around, Shegerian co-founded an organization called 'Homeboy Tortillas' (now known as Homeboy Industries) which became the standard model in helping gang impacted or formerly incarcerated individuals achieve meaningful employment opportunities, reintegrating them into the community.
Prompted by the success of this initial endeavor, John later founded FinancialAid.com in the late 90s, democratizing higher education and generating the largest online student loan company in the US. After almost a decade, he sold the business and co-founded Addicted.com in 2005, one of the largest web resources for individuals seeking help for addictions online. The website boasts a database of over 20,000 addiction centers across the United States.
Perhaps one of his greatest successes as a social impact entrepreneur has been ERI, North America's largest fully integrated IT and electronics asset disposition provider and cybersecurity-focused hardware destruction company. Shegerian helped grow ERI from recycling just a few hundred pounds of electronics in its first year to its standing today with the capacity to process more than a billion pounds of electronic waste annually at its eight certified locations, serving every ZIP Code in the United States and offering international services around the world.
From witnessing the crash of 2008 to being a Marketing Master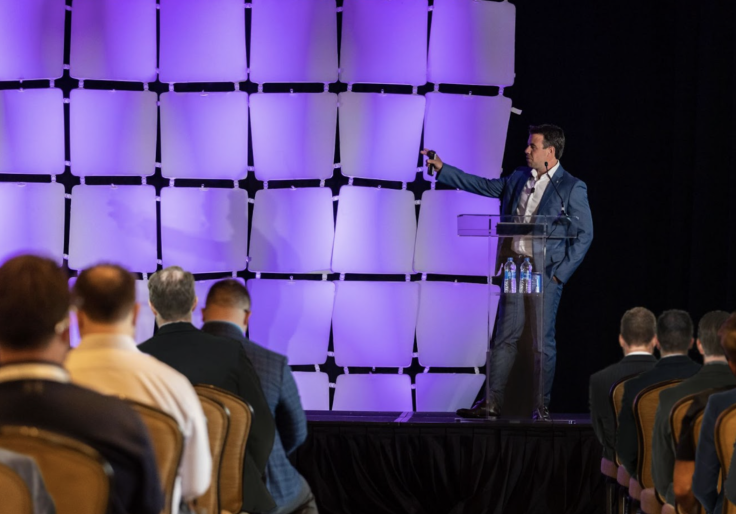 At the age of 10, Brendan Egan saw some of his friends earning cash by raking leaves and shoveling snow. Rather than do the hard work himself, he went door to door generating and managing business and recruited his friends to do the manual labor, all the while keeping a cut of the cash for himself. This taste of entrepreneurship primed him for the start of his career.
Fast forward a few years, and Brendan watched the economic crash of 2008 from his childhood home and felt he could do better than the millions of traders facing financial doom. He began day trading stocks with initial capital of just $25,000 that he raised on his own – growing it to a seven-figure fund before reaching the age of 18. The success he initially enjoyed led him to create LearnToTrade.com, which at the time became one of the most purchased stock trading courses on the internet. Helping him out were close friends and acquaintances that were highly experienced traders at the Chicago Board of Trade.
After selling his first business before even graduating from college, Egan had a taste of success that many never experience in their lifetime. Egan went on to launch the digital marketing agency Simple SEO, which he has grown from a small startup consultancy to full-service digital marketing agency, offering a wide array of services including website design and development, mobile app development, digital marketing campaigns (including SEO, PPC, email marketing, CRO, & social media management), and consulting.
Brendan has worked with over 500 clients ranging from Fortune 100 companies to SMBs and startups, and has earned a reputation for delivering results-orientated, ROI-focused campaigns for his clients.
An unlikely call that forged a likely partnership
Fueled by the success of Simple SEO, Brendan got on John's radar via an interview he did with Ideamensch, a popular interview platform for entrepreneurs. Impressed with the interview, John reached out to Brendan.
Brendan offers a humorous take on how they met.
"It was a Friday afternoon and I was just about to head out to the beach with some friends when I received a call from Fresno, California. Answering the call, I hear John introduce himself, talk about his current business interests, and express his desire to partner up with me--all non-stop for five minutes. I was genuinely concerned for him as I don't think he took a single breath of air in that five-minute period."
"I politely asked him to call me back on Monday as I was stepping out to meet some friends at the beach. Of course, he got a little miffed and asked to speak to my manager. I told him I was the business owner and he said 'You're Brendan?' Let's start over again. He said he read my interview and would like to meet me for lunch on Monday in Chicago."
That one-hour lunch turned into a nearly three-hour meeting where both John and Brendan started to roll out their plans for the future. As a result, Brendan started handling the marketing for ERI as well as the law firm of John's brother – a firm that the duo helped quickly grow from just a couple of employees to over 50.
As time went on, Brendan and John created multiple successful businesses together. The two are now partners and investors in a highly diversified portfolio of dozens of businesses.
The partnership flourishes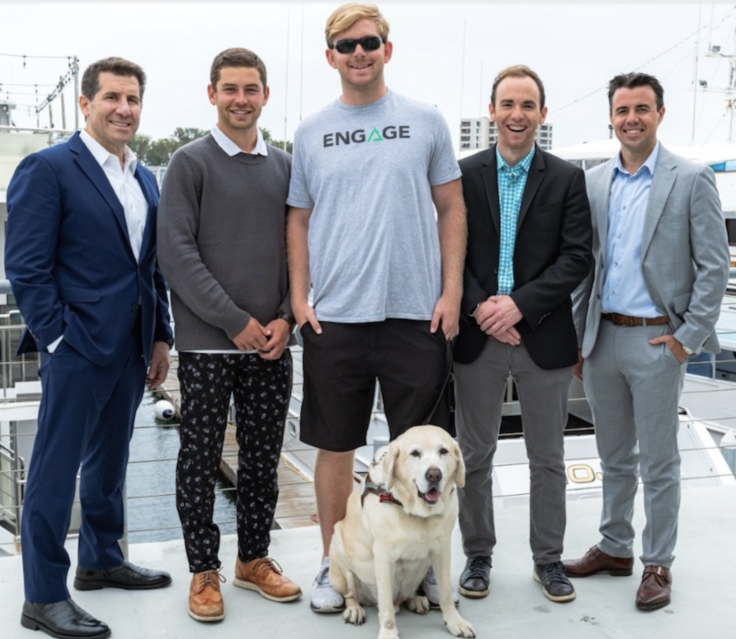 Today, John continues as Chairman and CEO of industry-leading ERI, while Brendan maintains the flourishing Simple SEO while serving on ERI's board of directors and chair of ERI's technology committee. In 2021, ERI responsibly recycled over 100,000,000 pounds of electronic waste.
And the duo remain focused on successfully launching other meaningful brands and businesses.
Just last week, the two announced the successful conclusion of a seed funding round at a $30 million valuation for another company they co-founded, Engage. Engage is a web-based platform digitizing the process of booking well-known athletes, and thought leaders for personal appearances – anything from a speech to a once-in-a-lifetime experience.
Shegerian explains, "Engage is like the AirBnB or Uber for events, where you can easily book talent online for a presentation, or directly engage with the talent in a unique and more personalized way."
The talent booking platform was co-conceptualized by Jake Olson, the first blind NCAA football athlete. Jake came to John and Brendan to ask for help in digitizing the process of booking his appearances and engagements. The idea later grew into a successful business concept, where it now serves as the talent-booking engine for brands such as AIG, Bank of America, Coldwell Banker, Microsoft, Nike, SpaceX, and hundreds of others.
"The technology we've built at Engage is second-to-none in the booking industry. Coupled with our roster of over 3,000 talent and first class marketing campaigns, Engage is set to seriously disrupt this antiquated industry," added Egan.
Why the partnership works
John attributes the strength and success of his partnership with Brendan to sharing the same business philosophy despite being generationally different.
"Technically, we are ages apart," John says, "but our shared work attitude of rolling up our sleeves and getting work done has helped in the creation of businesses that are not only successful in their own right but have left a key impact on the world."
Brendan adds that in the many years that they have now worked together, not a single argument or misunderstanding has come up. "We have always seen things eye to eye--a winning formula that has led to a long list of accomplishments together, ranging from authoring two Amazon best-selling books to winning countless marketing awards, all the while making a positive impact in the world."
John and Brendan have expressed bullishness in continuing to invest and partner in more businesses and provide essential support to impact companies wanting to make the world a better place. While they have been working together for over a decade now, the duo unsurprisingly agree that they are just getting started.
NOTE: This article is a contribution and do not necessarily represent the views of IBTimes.
FOLLOW MORE IBT NEWS ON THE BELOW CHANNELS