Brett Ratner Sues Woman Over Facebook Post Alleging Sexual Assault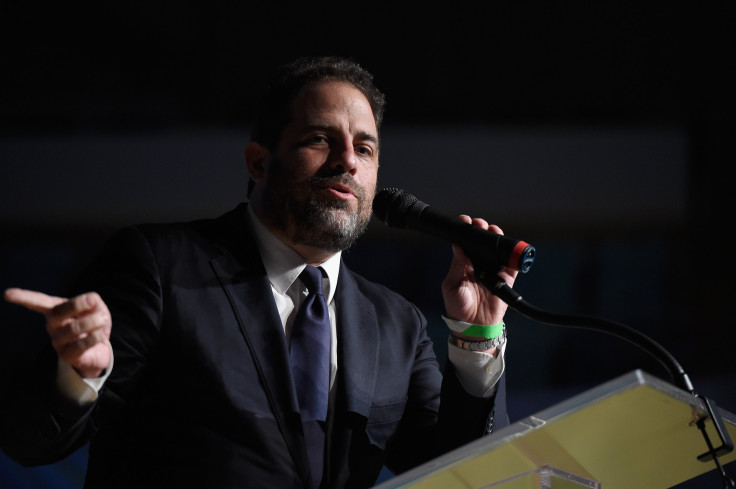 Filmmaker Brett Ratner is reportedly suing a woman who claimed he raped her more than a decade ago, reports said Wednesday.
The lawsuit was filed after several women, including actress Olivia Munn, accused Ratner of sexually harassing or assaulting them, in a Los Angeles Times report.
Melanie Kohler, against whom the lawsuit was filed, was not one of the women quoted in the L.A. Times report. Kohler said Oct. 20 in a Facebook post, which was later removed, the assault took place "in Hollywood about 12 years ago," People magazine reported.
Court documents obtained by the magazine cited the Facebook post, which said, "[Ratner] preyed on me as a drunk girl [and] forced himself upon me."
Ratner's Hawaii counsel Eric Seitz stated the allegations were entirely fabricated, fictional and false and the intent behind publishing them was malicious.
Ratner is suing for defamation, claiming an unspecified amount of money in general, punitive and special damages. According to the Hollywood Reporter, Ratner filed a complaint in Hawaii federal court denying Kohler's allegations and categorizing the social media post as libel per se. The filmmaker also claimed he suffered emotional distress, anxiety, worry, anger and his personal and professional reputations were damaged because of the allegations.
Ratner responded to the allegations in the L.A. Times report and said in a statement: "I am choosing to personally step away from all Warner Bros.-related activities. I don't want to have any possible negative impact to the studio until these personal issues are resolved."
Reports said his first book deal with Warner Bros., which had already expired, would not be renewed and he could no longer rent the offices he was currently running his motion picture company RatPac Entertainment in.
In the L.A. Times article, the women accused the director-producer of films like "Rush Hour," "X-Men: The Last Stand," "The Revenant" and "Horrible Bosses," of behavior ranging from sexual harassment and misconduct, which allegedly took place in a variety of locations, including private homes, events and film sets.
Recalling her own experience, Olivia Munn said Ratner masturbated in front of her when she went to his trailer to deliver a meal in 2004. Munn wrote about the incident in her 2010 collection of essays without naming Ratner. He later identified himself as the man in Munn's story, but denied the actress's allegations that he had masturbated. Ratner claimed he "banged" her a few times, but later admitted the last part was not true.
"I've made specific, conscientious choices not to work with Brett Ratner," Munn said. "It feels as if I keep going up against the same bully at school who just won't quit. You just hope that enough people believe the truth and for enough time to pass so that you can't be connected to him anymore."
Meanwhile, Canadian actress Natasha Henstridge shared in detail how he forced her to perform oral sex on him when she was 19 years old. She told the newspaper Ratner did not let her leave his house after they met up with friends and touched himself before forcing her to perform oral sex.
"He strong-armed me in a real way. He physically forced himself on me," she said. "At some point, I gave in and he did his thing."
Ratner has denied all the allegations through his attorney, Marty Singer, who said the claims were false because no one had made any such accusations against him in the past.
"I have represented Mr. Ratner for two decades, and no woman has ever made a claim against him for sexual misconduct or sexual harassment," Singer said. "Furthermore, no woman has ever requested or received any financial settlement from my client."
© Copyright IBTimes 2023. All rights reserved.