Brexit Polls 2016: 'Leave' Voters Suspect Referendum Is Rigged, MI5 Participating In Backing 'Remain'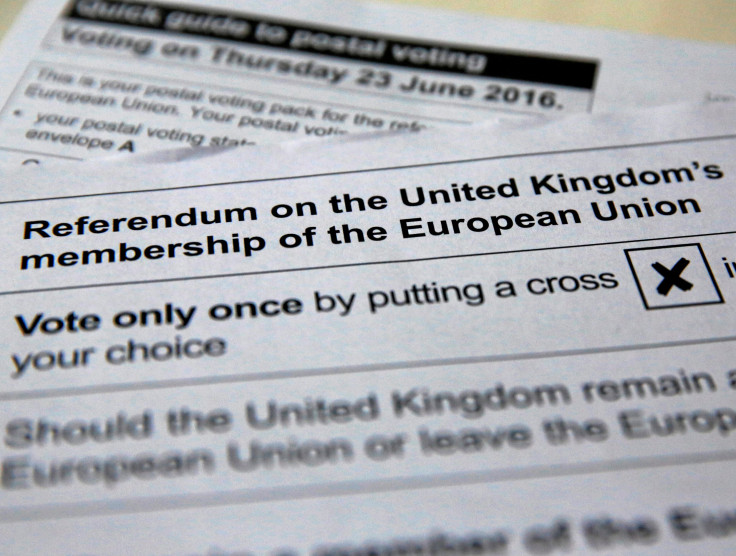 With only two days left before polls open in the historic Brexit vote on whether the United Kingdom will remain a member of the European Union, some voters believe spies and intelligence agents are playing roles in the referendum.
Approximately a third of voters from political parties that support Britain leaving the EU believe the MI5 intelligence agency, Britain's equivalent of the CIA, is working with the government to prevent a "leave" vote from taking place. A survey of 1,656 voters conducted by YouGov from June 13-14 asked potential voters whether it was true "MI5 is working with the U.K. government to try and stop Britain leaving the EU."
Thirty percent of voters from the U.K. Independence Party (UKIP) said it was "probably true." In the overall pool of respondents, 40 percent said the statement was probably false, while 39 percent said they did not know.
When asked whether Thursday's vote would be rigged, 28 percent of respondents answered that it was a possibility. Sixty-four percent of UKIP supporters said it was likely the referendum would be rigged.
With polls too close to call ahead of Thursday's historic vote, which could see the first-ever country bow out of the 28-member EU, UKIP leader Nigel Farage accused Prime Minister David Cameron of trying to link the killing of member of Parliament Jo Cox to the "leave" campaign. After meeting with constituents last week, Cox was slain a by a man who reportedly shouted "Britain first."
"We have a prime minister and a chancellor and other big political leaders in Britain who are scared witless," Farage said. "They thought they would win this referendum by a country mile. They know it's neck and neck, they know it's down to who turns out on the day to vote. And there is no level of denigration or false association that they will not stoop to, but I think people are intelligent enough to see through this sort of thing."
© Copyright IBTimes 2023. All rights reserved.
FOLLOW MORE IBT NEWS ON THE BELOW CHANNELS