Brian Laundrie Update: Gabby Petito's Friends Fear 'Double Tragedy' After Human Remains Found
KEY POINTS
Human remains were found with a backpack and notebook belonging to Laundrie
The area in which the remains were found had previously been underwater
Laundrie is the only one named as person of interest in Gabby Petito case
Gabby Petito's friends on Wednesday expressed their fears about Brian Laundrie's condition following the discovery of human remains in a Florida park by authorities searching for the former's fiancé.
Concerns have grown if Laundrie, who is the only one named as the person of interest in Petito's case, is alive or dead.
"If Brian is dead, the problem is that no one will ever really know what happened or why it happened," Petito's friend, Alyssa Chen, told People magazine. "We'll never have answers. That's why I want him to be alive, because we won't get answers otherwise. It'll be a double tragedy for him to be dead."
On Wednesday afternoon, Michael McPherson of FBI Tampa announced human remains were found along with a backpack and notebook belonging to Laundrie in Florida's Myakkahatchee Creek Environmental Park. The area in which the remains were found had previously been underwater, he said.
"If it's him, he didn't want to face the music. He had a lot of things he had to account for, and he can't do that if he's dead. Except to God. If he's meeting his maker, I hope he got things right before he died. But death is the easy way out," Ben Matula, a high school friend of the couple, told People.
"I actually hope it's not him," Matula added, "because that means he never has to answer for what happened to Gabby."
However, Laundrie family attorney Steven Bertolino told CNN's Chris Cuomo "the probability is strong, that it is Brian's remains" found by the FBI.
"It's quite sad, you can imagine as a parent, finding your son's belonging alongside from the remains. That's got to be heartbreaking. And I can tell you that they are heartbroken," he said Wednesday.
The search for Laundrie has been ongoing for more than five weeks. A warrant had been issued against Laundrie for illegally using Petito's credit card to make a purchase or withdraw $1,000 between Aug. 30 and Sept.1.
Laundrie arrived at his parents' house alone on Sept. 1, according to authorities, but no one in his family reported Petito missing.
A medical examiner arrived on the scene Wednesday; however, a formal identification could take a while.
"Based on the condition of the remains, it may take some time to officially identify. It is going to be a very thorough process with the medical examiner," a source told CNN.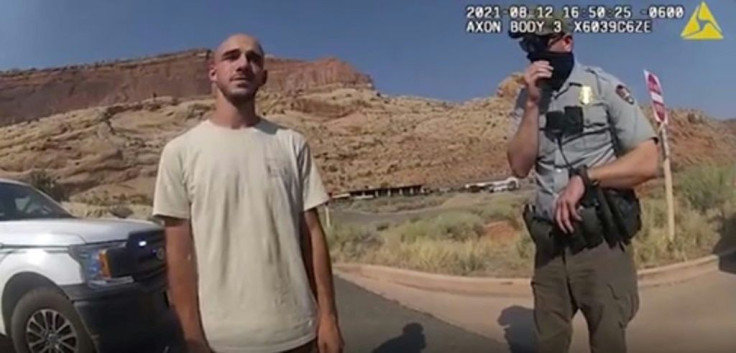 © Copyright IBTimes 2022. All rights reserved.
FOLLOW MORE IBT NEWS ON THE BELOW CHANNELS