Brian Laundrie Update: Gabby Petito's Fiancé Hiding Inside Home 'Crawlspace,' Actress Claims
KEY POINTS
Brian Laundrie has been missing for more than four weeks
Gabby Petito's mother told the media the family trusted Laundrie
She added Laundrie came off "like a nice guy"
As the search for Brian Laundrie entered its fifth week, actress Kirstie Alley tweeted he could be hiding in the "crawlspace" in his Florida house.
"I think Brian Laundrie is in his house. When the FBI went in they didn't go in with dogs. I think he was either not there at the 'moment' or in a crawlspace. I literally think he's in there," she wrote Sunday.
Some Twitter users agreed with her, saying Laundrie's parents were helping him hide amid the ongoing investigation into Gabby Petito's death.
"His parents are helping him and should also face charges," one user wrote. Another wrote: "I think that's a good theory. They need to keep going back to the parent's house because they won't be able to fool everyone all the time."
Many Twitter users also speculated that Laundrie had fled the country.
A warrant had been issued against Laundrie for illegally using Petito's credit card to make a purchase or withdraw $1,000 between Aug. 30 and Sept.1. Laundrie arrived at his parents' house alone on Sept. 1, according to authorities, but no one in his family reported Petito missing.
Petito's body was found on Sept. 19 at a national park in Wyoming, at least three weeks after the coroner estimated she was killed. The coroner ruled on Oct. 12 the cause of her death to be strangulation.
Laundrie is the only one named as a person of interest in the homicide case.
On Sunday, a fundraiser for the Gabby Petito Foundation was help on Long Island, raising nearly $14,000. The fundraiser featured live music, food, drinks, a raffle, and an auction, according to CBS New York.
In an interview with "60 Minutes Australia," Petito's mother Nichole Schmidt opened up about the pain and agony she experienced when her daughter went missing. She earlier said she felt Petito was safe on the trip "because she was with Brian and I felt like she was O.K. I thought he would take care of her." She added Laundrie came off "like a nice guy."
Now, her parents are looking for answers as to what had happened to their daughter during the trip which then led to her death. Last week, the search for Laundrie intensified with two K9 human remains detection units (HRD) and a K9 trainer from the force arriving, along with the North Port Police Department, Sarasota County Sheriff's Office and FBI at the Carlton Reserve.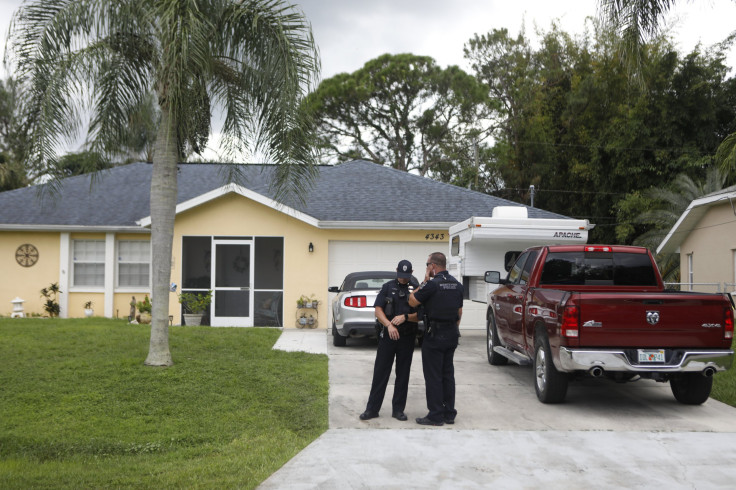 © Copyright IBTimes 2023. All rights reserved.