Bridging America's Digital Divide: Why Microsoft Is Spending $10 Billion To Bring Internet To The Masses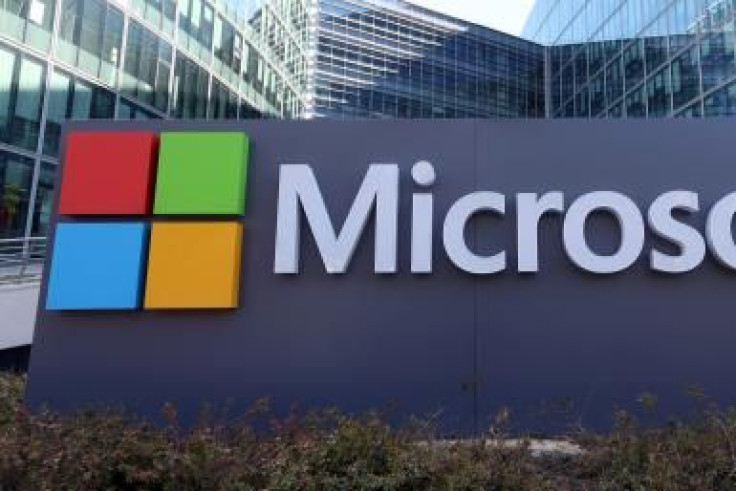 Microsoft is set to reveal plans of bringing internet to 23.4 million Americans in rural areas. The software giant will call for government and corporate entities to invest in its $10 billion plan to eliminate the rural broadband gap.
Under the plan, which it is calling Rural Airband Initiative, the software giant wants to utilize the TV "white spaces" — unused frequencies between television channels — to bring internet to less populated areas in 12 U.S. states.
Read: Rural Broadband Internet Access: How Trump Budget Will Affect High-Speed Infrastructure
The company claims internet connection through white space technology would be 80 percent cheaper than broadband and would cost half of a wireless connection.
The program using white space frequencies might be able to bring internet to 80 percent of rural America, with satellite and wireless being used to connect the rest.
But, why is Microsoft making the effort now and how does its project differ from similar endeavors by Google and Facebook?
The company has developed the technology over years of working on similar projects in Africa and Asia, but credits the 2016 presidential election for bringing its focus towards rural areas
"It's fair to say the election raised our level of consciousness, as it did for a great many people in the country. It certainly caused us to reflect on the fact that we had been pursuing these projects to a greater degree in rural Africa than rural America. We'd been involved in Asia and other continents more so than in our own country," Microsoft president and chief legal officer Brad Smith said in an interview to Bloomberg.
The election highlighted the digital divide between different parts of America, and underlined the fact that non-access to tech would exacerbate inequality.
In addition to this, internet access in most urban areas has been monopolized by telecom providers such as Verizon, which is currently being sued by New York City for failing to provide internet to 1 million homes. Microsoft's plan to reach out to the rural market gives it a chance to tie up with local telecom providers to enable use of the technology, without major competition from large telcos.
Read: New York City Sues Verizon For Not Providing Internet To 1 Million Homes
Microsoft might also have its own interests in mind while pursuing the plan. It has been forced to lay off thousands of employees recently as part of a reorganization effort. While the company still holds a major portion of the PC OS market with its Windows OS, Linux and MacOS based competitiors are catching up.
The company, for the first time, fell below 90 percent market share in eight years in 2016, according to figures compiled by analysts at business research firm Netmarketshare.
Reaching out to an untapped market and venturing into providing internet, might be Microsoft's effort to make up for lost ground in urban areas and also diversifying its offerings.
That being said, the project is faced with its own hurdles — Microsoft, on its own will be able to provide internet only to 10 percent of rural homes, so it will need government and corporate funds for the initiative. In addition to this, it will also have to negotiate with TV networks, who may be reluctant to surrender airwaves, even if they are not using them.
Microsoft's endeavor presents a more realistic alternative to Facebook's Aquila – a solar powered drone, which would beam internet to rural areas. While the project sounds ambitious, it might be prohibitive because of the excess cost involved. Google is also testing out different wireless technologies, but it is likely to cost more compared to Microsoft's plan.
© Copyright IBTimes 2023. All rights reserved.
FOLLOW MORE IBT NEWS ON THE BELOW CHANNELS