Britney Spears Disrespected On 'Britney Ever After'? Celebs, Fans Say Pop Icon 'Didn't Deserve' Lifetime Biopic Depiction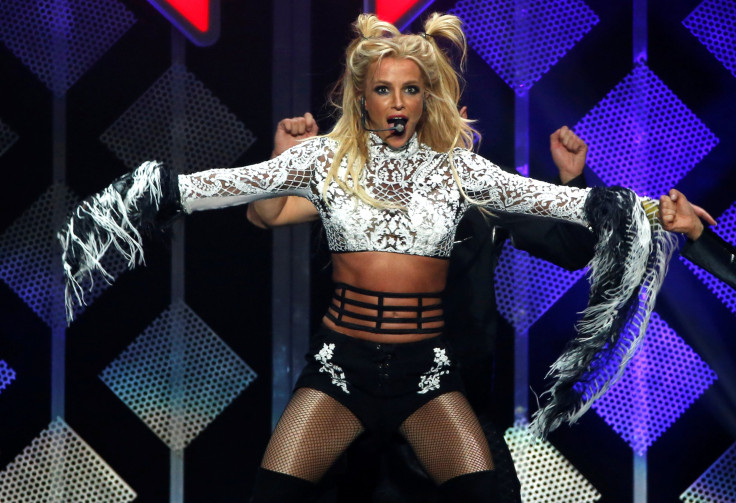 Uh-oh! Fans and some celebrities were not pleased over Britney Spears' biopic on Lifetime titled, "Britney Ever After," which premiered Saturday night. Several took to social media to slam the depiction with some saying Spears did not deserve such portrayal in the two-hour movie special.
According to Lifetime, "Britney Ever After" is a two-hour biopic that detailed the "tumultuous story" of Spears as she became a pop icon. The depiction also included her "rise to fame" and her failures. The show enlisted Natasha Bassett as Spears and Nathan Keyes as Justin Timberlake.
Unfortunately, the depiction earned negative criticisms from avid Spears fans and celebrities. According to Daily Mail, "Buffy: The Vampire Slayer" star Sarah Michelle Gellar even posted a series of tweets about "Britney Ever After," which was a trending topic on Twitter with a hashtag #britneyeverafter.
Aside from Gellar and Spears' horde of fans, Nicole "Snooki" Polizzi and Tyler Oakley also took to Twitter to slam Spears' Lifetime biopic. Oakley, the 27-year-old YouTube and podcast personality who was equally appalled, tweeted that Spears "does not deserve" the portrayal in the biopic, Us Weekly noted.
Several fans also echoed the sentiments of the celebrities over "Britney Ever After," with some even pointing out the inaccuracies in the movie such as her classic hot pink wig that became blue in the movie and her infamous denim dress at the 2002 American that was changed into a pantsuit. According to New York Daily News, some avid fans also felt disrespected and offended for the pop icon.
Despite the criticisms, Lifetime seemed unfazed as the movie comes with a disclaimer saying, "Although based on a true story, some characters are fictionalized composites, and some events have been compressed, reorganized or fictionalized for purposes of dramatization."
As of press time, Spears has yet to give any comments or reactions to the unofficial biopic. Lifetime, on the other hand, is no stranger to such ridicule and controversies as their previous biopics of Aaliyah and Whitney Houston were also slammed.
What are your thoughts on Spears' unofficial biopic? Feel free to write your comments below.
© Copyright IBTimes 2023. All rights reserved.