Britney Spears, "Flattered" by "Till The World Ends" VMA Nominations [VIDEO]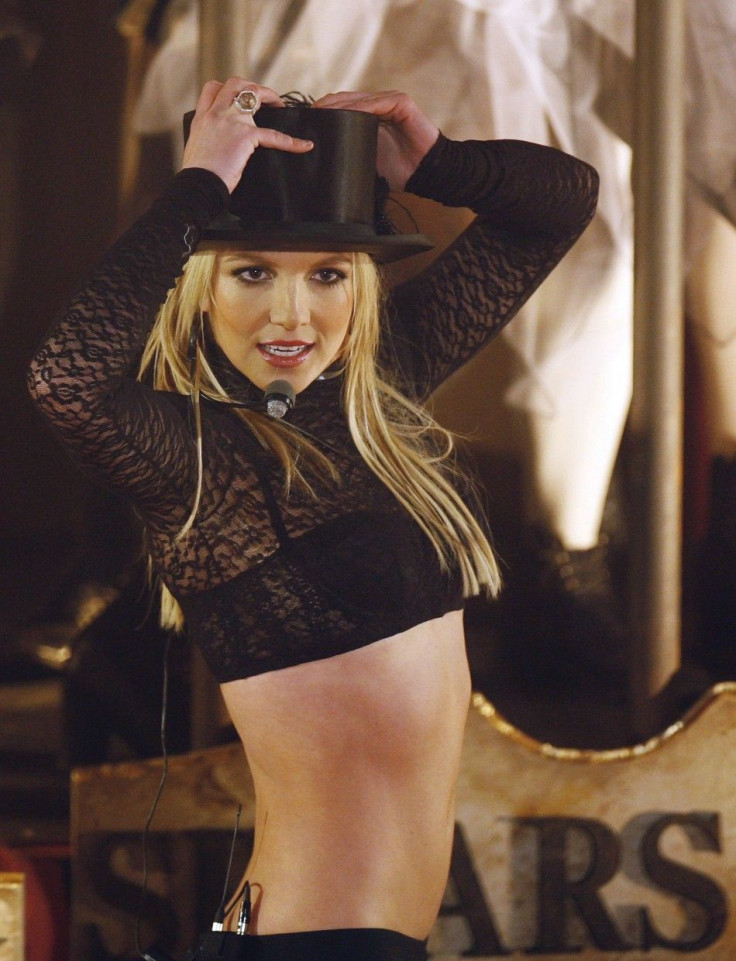 Britney Spears, 29, has lived in the spotlight for, it's safe to say, half her life. The pop star rose to fame when her debut album "... Baby One More Time" hit the airwaves in 1999, when she was only 16-years-old. So being nominated for two MTV Video Music Awards may be no big thing for Spears -- still, the VMA veteran said that she was "flattered" by the nominations. Spears received nods for best pop video and best choreography, both for "Till The World Ends."
"Oh my goodness, I'm completely flattered. That is amazing! Thank you so much for telling me. That's awesome," Spears told MTV News.
"I grew up listening to MTV. It's just such an iconic thing to be able to participate in," Spears continued. "To even be presented an award is just so flattering and I'm honored. I'm excited."
Britney: A History
Before Spears ever released her very first album, she was living a life less ordinary than other kids her age. In the early '90s, before Spears became arguably one of the most famous pop singers, she, along with Justin Timberlake and Christina Aguilera starred on "The Mickey Mouse Club" together.
But it was the release of her 1999 single "[Hit Me] . . . Baby One More Time" that catapulted the singer to national stardom. And for Spears, the hits just kept on coming.
After the success of her first album, Spears put out her sophomore album "Oops! . . . .I Did It Again," released in 2000. The album's first single peaked at the top of the charts, the music video aired repeatedly on MTV, and 'Britney Spears' became a household name.
Since the turn of the century, Spears has had many 'ups,' and many, very public 'downs.' She has released over seven albums, including the self-titled album, "Britney" (2001), "In The Zone" (2003), "Blackout" (2007), "Circus" (2008), and her latest album "Femme Fatale" (2011). She had a highly publicized break-up with her self-proclaimed first-love, Justin Timberlake; she is a mother to two boys, has had one marriage annulled, and has been divorced -- all before the age of thirty. So it was not a huge surprise for many when the star went through a public meltdown.
In a 2004 interview with Diane Sawyer, a 22-year-old Spears broke down crying when Sawyer mentioned some issues that Spears was dealing with, most notably, the break-up with Timberlake. Since, Spears has appeared on numerous talk shows and primetime specials. Her interview with Sawyer wasn't the last time the singer shed some tears on national TV.
In 2006, Spears appeared on "Dateline," with Matt Lauer, and addressed issues such as "being a home-wrecker" and a "bad mother."
When asked about whether she's a good mother, Spears told Lauer that she is. However, Spears said she was treated badly when she brought her son into the hospital after he fell out of a high chair while under the care of a nanny. The issue caused some unwanted public attention when child services turned up at the singer's home.
When Lauer asked what she thought it will take to get the paparazzi to leave her alone, Spears began to cry. She stated, "I would just say that, you have babies at home, and you have a wife . . . You have to realize that we're people. We need privacy and we need our respect. Those are things that you have to have as a human."
BRITNEY SPEARS : TILL THE WORLD ENDS (2011)
by artemis181
© Copyright IBTimes 2023. All rights reserved.