Brittanee Drexel Update: Teen Girl Raped, Fed To Alligators While On Spring Break In South Carolina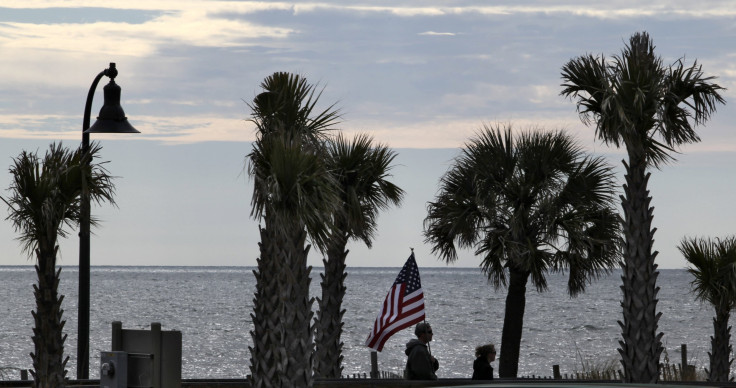 A 17-year-old girl who was abducted while on Spring Break in South Carolina was gang-raped, fatally shot and then fed to alligators, according to investigators. Little is known about what happened to Brittanee Drexel of Rochester, New York, but new details from a prison inmate who claims he was present when she was killed could mean her body was tossed into an alligator-infested swamp to hide the evidence, the Associated Press reported Monday.
Drexel disappeared from Myrtle Beach in 2009 while on vacation. FBI officials said earlier this year she was likely murdered.
But new details in the case suggest a particularly brutal ending for the teen. FBI Agent Gerrick Munoz said in newly reveal court documents that the witness, Taquan Brown, claimed he saw several people sexually assaulting Drexel at a "stash-house." She tried to flee but was stopped, pistol-whipped and then later shot, Munoz said, according to a federal court transcript from a Aug. 15 court hearing related to the case. Munoz said several alligator ponds had been searched by authorities to no avail.
Timothy De'Shaun Taylor was named as a main suspect in Drexel's disappearance, but he has not been charged in the case, according to the Tribune Media Wire. He faces unrelated charges involving a 2011 robbery.
"We've had several people have come up and give us testimony, outlining Mr. Taylor's involvement in this particular case, " Munoz said at the Aug. 15 bond hearing for Taylor on the robbery charges. At the time, Munoz said Taylor's suspected role in the Drexel murder means he should not be released.
Brown, who is serving 25 year in prison for manslaughter, reportedly told Munoz he saw Taylor attack Drexel at a home in McClellanville, South Carolina, a town about an hour south of Myrtle Beach. Drexel's last phone signal came from McClellanville.
Another witness told Munoz Drexel was in a "human trafficking situation" and her murder "became a problem" because of media coverage. She was then "murdered and disposed of."
Drexel's father, Chad Drexel, said in an online post there is other evidence the family cannot share with the public.
"We know Timothy Da'Shaun Taylor was witnessed by others (Witnesses NOT IN JAIL) with my daughter — we are just praying that they do the RIGHT thing and (step) forward with what they know. Additionally he has been seen and followed to the EXACT area where my daughter's DNA was found," Chad Drexel wrote.
© Copyright IBTimes 2023. All rights reserved.